Dairy farmers pay lower tax than a couple on the pension, IRD says; Fonterra gets tax credits. This fair or sustainable?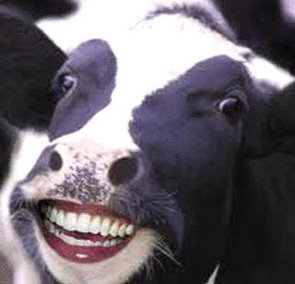 Inland Revenue Department figures provided to Labour MP Stuart Nash show the average tax paid by dairy farmers in the 2008/09 year was NZ$1,508, despite the average Fonterra payout being over NZ$500,000, the Dominion Post reported.
Finance Minister Bill English this morning moved to defend farmers who were operating within the rules, saying that year was particularly bad in terms of a low Fonterra payout, but signalled changes will be made in tomorrow's budget to "specifically tighten the taxation of farmers further," although he would not go into more detail.
Interest.co.nz understands the changes would be minor, technical changes made to ensure tax could not be avoided on some aspects of farm business.
'Dire financial trouble, or writing off income against expenses'
IRD figures showed the 17,244 entities registered as being in the dairy sector, including companies, trusts and individuals, paid only NZ$26 million in tax.
The data showed that 9,014 or more than half reported a loss for the 2008/09 year and 2,635 reported trading income of between NZ$1 and NZ$20,000.  Nearly 40,000 of the 72,000 companies in the primary sector were unprofitable.
"Either we have a sector in dire financial trouble or the sector is simply writing off a lot of income against expense and not paying tax," Nash was quoted as saying.
"I hope it's the latter. If they are facing dire financial trouble then we as a nation are in the poo."
IRD's figures showed agriculture, including forestry and fishing, paid NZ$319 million in tax in 2009. Mining paid NZ$486 million, while industry overall paid NZ$9.7 billion tax and individuals paid NZ$23 billion in personal tax.
Parliamentary Library figures showed Fonterra earned NZ$1.86 billion before tax on turnover of NZ$61.6 billion from May 2007 to January 2011.
Fonterra's after-tax profit of NZ$1.88 billion included net tax credits of NZ$28m, which was equivalent to a tax rate of minus 1.5%.
Revenue Minister Peter Dunne defended the tax paid by the dairy industry and said NZ$26 million paid was not low.
He said those not classified by industry paid another NZ$1.5 billion in tax and a significant number would be dairy farmers.
"We don't think the [tax] figure is as low as NZ$26 million by any stretch of the imagination."
The PM chimes in
Prime Minister John Key also went in to bat for farmers, saying he thought they paid their fair share of tax.
"That was a story which confused revenue with profits and what people actually pay tax on. There's nothing actually different about a farming business than there is any other business, that you have a lot of revenue, you take off your costs, and the balance you pay tax on," Key told media in Parliament.
"I've seen some reports from DairyNZ saying that, on average, they pay about NZ$300 million worth of tax a year. I don't know the exact numbers myself, but I suspect you wouldn't want to take one snapshot, and also compare apples with oranges, which is what that media report did," Key said.
'They have to pay tax on their profits'
Meanwhile, Finance Minister Bill English said farmers had to pay tax on their legal profits, and anyone avoiding tax illegally would be getting prosecuted by the IRD. However he also signalled changes will be made in tomorrow's Budget to specifically tighten the taxation of farmers.
"Well the system's designed to be fair, and in fact we have in the last couple of budgets closed up opportunities for people to avoid tax, and last budget committed over three or four years about NZ$100 million to chasing down tax avoidance," English told media this morning.
"The [Dominion Post] story itself I think makes the mistake of categorising the turnover of half a million as their income, and that's simply not the case," he said.
"A dairy farm, like any other business, could have a turnover of NZ$10 million, but if it's spending NZ$11 million on wages and supplies, then it's losing money and may not be paying tax."
Those numbers used in the article were from the 2009 year, when the dairy industry had a particularly bad year, English said.
"Look, they've got to keep [to] the rules, same as everyone else. We've been tightening those rules up around things like trusts, qualifaction for student allowances and family assistance – those rules were all tightened in the last budget," English said.
"In the end we want a profitable dairy sector. I think this year with the higher payout they are going to be paying a lot of tax. But regardless of whether they have big profits or small profits, they've got to keep the rules the same as everyone else, and those rules are tightening," he said.
"They have to pay tax on their legal profits, and if anyone's been avoiding tax illegally, then IRD will be setting up to prosecute them."
Tax changes for farmers?
The Dominion Post story was based on a mistake, English said.
"The mistake is to say that NZ$500,000 is the income of a dairy farm. That's simply not the case."
"It's like this business here. This business might have a turnover of who knows – NZ$10 million – but actually a lot of that goes on employing people who are printing the budget, and that means it's not taxable," he said. English was at a printing business in Lower Hutt that is printing the government's budget, to be released at 2pm tomorrow.
"I'd suggest you go and talk to the dairy farmers about whether they're making money, and to their accountants," English said.
"It's quite possible that on a half a million dollar turnover, in a lot of businesses, that they don't actually make any profits. In fact if you go and talk to the small businesses in Lower Hutt, you'll find that many of them do have turnover in the hundreds of thousands, are making no profits, and paying no tax," he said.
That was not good for the economy.
"We want these businesses to be profitable and paying tax. In the dairy sector the payout that year was about NZ$5.20, this year it could be over NZ$7 . They should be paying a lot more tax [this year] because they'll be a lot more profitable, and that's a good thing," English said.
"There's no suggestion that the rules are any different for dairy farmers than any other business. If they make profits, they have to pay tax, the tax rules have been tightened in recent years. It is actually a fact that a lot of businesses don't make money, and when they don't make money, they don't pay tax," he said.
"We want them to be profitable, particularly our export sector, and when the figures for the 2011 year are published, I'm sure it will show they're paying much higher tax because they'll be much more profitable."
People couldn't just choose how much tax they paid.
"There's a set of rules and you have to comply with those rules. Those rules have been tightened," English said.
"In fact in the budget there'll be some measures that specifically tighten the taxation of farmers further, and IRD are committing significant resources to tracking down any tax avoidance, and that'll also be evident in the budget," he said.
'Simply wrong'
Revenue Minister Peter Dunne said the article was simply wrong, with an "inexcusable fudging of turnover and income".
"This is a classic case of comparing apples and oranges – the media and the Opposition have conveniently ignored the fact that businesses, including farmers, are not taxed on turnover, they are taxed on the income they have as profit," Mr Dunne said.
"The particular instance cited was for 2008-2009, when dairy farmers received significantly lowered Fonterra pay-outs, and were servicing very high debt levels across the sector at high interest rates.
"Federated Farmers has stated that the average dairy farmer made a $50,000 cash loss in that year. In that case, pointing to $500,000 incomes is patently ridiculous. Again it is the difference between turnover and profit," Mr Dunne said.
'NZ needs a capital gains tax to stop this behaviour'
Green Party co-leader Russel Norman said the absence of a more comprehensive capital gains tax meant some farmers and rural investors ran farms in order to receive untaxed capital gains when the farms were sold, while not paying tax along the way.
"The absence of a comprehensive tax on capital gains allows some farmers to make huge untaxed profits while leaving other taxpayers to pay for government services like schools and hospitals," Norman said.
"The absence of a comprehensive tax on capital gains (excluding the family home) makes our tax system hugely unfair," he said.
"Some farmers and agribusinesses are farming for capital gains, enabling them to avoid paying their fair share of tax. They are borrowing heavily for farms and then claiming the cost of the interest payments against their tax bill, so they pay little tax. Then they sell the farm and take all the capital gains tax-free, making a tidy profit subsidised by other taxpayers."
A capital gains tax would close that loophole and ultimately put downward pressure on farm prices over the longer-term. It was also perhaps the best way to keep farms in family ownership, Norman said.
"The problem isn't limited to rural land. The same tax game is being played out in the housing market as well. Property speculators are pushing up house prices in their pursuit of tax-free capital gains. The Government's Savings Working Group blamed tax rules for half of the recent increase in housing prices," he said.
"When questioned in the House yesterday, Prime Minister John Key continued to defend the status quo saying that a capital gains tax would be 'inefficient' and 'difficult to apply'. New Zealand is one of the few countries in the OECD that does not have a capital gains tax."
The IMF, OECD, and the government-appointed Savings Working Group had all come out recently in favour of a more comprehensive capital gains tax.
"The biggest winners from a capital gains tax would be the productive sector, as the new tax would drive investment out of speculation in property and into manufacturing and export sectors. First home buyers and those wanting to buy a family farm would benefit too," Norman said.
"A capital gains tax is a critical component of rebalancing our economy. It would raise much-needed revenue at a time of record government deficits. As such, it should be a central feature of the upcoming Budget," he said.
'Need to set the record straight'
Meanwhile DairyNZ put out a release saying the average tax paid by dairy farmers over the last decade was NZ$28,225, "a far cry from the average reported today".
"We need to set this straight. Our figures show that on average approximately $300 million tax is paid per year by dairy farms, not $26 million as claimed. This includes companies, trusts and partnerships," DairyNZ CEO Tim Mackle said.
"The tax paid in 2009/10 was low in comparison to the taxable income because of the large losses made the previous year, which was a very difficult one for farmers and one of the worst on record financially. The tax paid in 2010/11 will be much higher, based not only on the 2010/11 high income levels but also a good season in 2009/10," Mackle said.
"The 2009/10 figures reported are also distorted by the fact many farmers received tax refunds for overpayment of tax in relation to income for the previous year  - that is, their earnings were less than anticipated, because it was such a bad year," he said.
"That year, the average farm had a cash operating surplus of NZ$380,000 (ie cash income minus farm working expenses) but once interest, rent and depreciation were paid, the taxable income stood at only NZ$126,000."
The figures reported in the Dominion Post did not include the tax income from the PAYE paid by the 35,000 dairy farm workers.
"Dairy businesses work under the exact same rules as all small businesses, and have to deal with considerable market volatility," Mackle said.
 "Our figures show about 10% of farmers are significantly at risk in terms of cash flow, but the majority are managing despite significant debt levels. Farmers would be struggling if it wasn't for the increase in international demand of New Zealand dairyproducts," he said.
An NZIER report released in November 2010 stated the dairy sector employed around 35,000 workers and up to 10,000 people who were self-employed.
"It indirectly supports many more jobs in industries that supply dairy, and that experience the benefits of additional income flowing into the region due to dairy volume and/or price growth," Mackle said.
"Dairy's impact on New Zealand's economic health has never been about how much tax farmers pay to the IRD, although that in itself is not insignificant," he said.
 "The most important impact is at the level of our contribution to foreign exchange earnings - the fact we account for over 25% of total exports means we have a huge positive effect on New Zealand's balance of payments, which in turn greatly benefits the country's economic position and influences factors such as interest rates. As the recent NZIER report demonstrates, an extra dollar of payout means every man, woman and child in New Zealand is NZ$270 better off."
Fonterra shareholders come out firing
Meanwhile the Fonterra Shareholders' Council said the today's 'tax attack' was a cheap shot that ignored the facts.
"Dairy farmers work very hard in difficult conditions, dealing with the weather, swings in the value of dairy commodities, rising on-farm costs and the ups and downs of the New Zealand dollar," chairman Simon Couper said.
"Farms are businesses like the corner store or the panel-beating shop. They incur very substantial business costs such as labour, electricity, feed, fertiliser, vehicles and on-farm equipment. Many also have massive debts to service. The reality is, if a farm doesn't make a profit, it doesn't pay tax," he said.
The tax bill for individual farms varied enormously.
"Tarring every dairy farmer with the same brush in this way is unfair and irresponsible. Zeroing in on 2009, which saw the lowest payout in three years, is very misleading. The majority of farmers will pay tax this season," Couper said.
Couper pointed toward the Dairy NZ figures showing the average tax paid by dairy farmers over the last decade was $28,225.
"As NZIER's report last year showed, dairy farmers spend around 50c in every dollar they receive on locally produced goods and services," Couper said.
"Dairy provides 26% of our exports, and every tonne of dairy exports helps reduce the current account deficit, bringing down interest rates and reducing mortgage payments for homeowners," he said.
(Updates with DairyNZ, Fonterra Shareholders' comments, Green Party comments, Revenue Minister Peter Dunne comments, further Finance Minister Bill English's comments).