October farm sales drop 14 month-on-month to 89 but are almost double the 46 sales in October 2010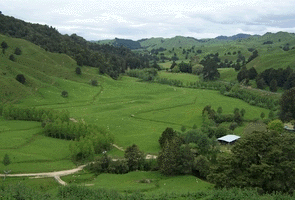 Farm sales fell in October from September, but were almost double those recorded in October last year, boosted by solid sales of grazing properties, the Real Estate Institute of New Zealand (REINZ) says.
REINZ figures released today show 89 farms were sold nationwide during October, 14 less than 103 in September but 43 more than in October 2010. The region with the highest number of sales in October was Canterbury with 19, up from 14 in September and just five in October last year. Next was Auckland with 10 sales, versus 9 in September and six in October 2010.
This October saw the highest number of farm sales since 114 in October 2008. There were 79 sales in October 2009 and 216 in October 2007.
By type of farm the leader again in October was grazing properties at 54, down from 63 in September but up from 24 in October last year. Five dairy farms changed hands in October versus four in both September this year and October last year.
REINZ rural market spokesman Brian Peacocke said the recent reduction in Fonterra's forecast payout has had some impact on activity in the dairy sector, although this was being offset to some extent by some of the best spring growing conditions seen for "many" years.
On October 25 Fonterra revised its payout forecast for the 2011/12 season down to NZ$6.70-NZ$6.80 for a fully shared up farmer, 45 cents lower than the opening payout forecast for the season announced in May. The dairy co-operative said this reflected a continued softness in commodity prices and a stronger New Zealand dollar.
Peacocke said October's five dairy farm sales were at an average value of NZ$34,046 per hectare. The average farm size was 129 hectares with a range of 47 hectares in Bay of Plenty to 239 hectares in Canterbury. The average production per hectare across all dairy farms sold in October 2011 was 873 kgs of milk solids.
For the three months to October the total 286 farm sales was 139, or 95%, more than the 147 in the three months ended October 2010, Peacocke said. Grazing properties accounted for the largest number of sales with 59% share of all sales over the three months.
"The rise in the number of sales in the three months to October reflects the large number of properties currently being marketed for sale and a general mood of cautious optimism despite the current economic challenges internationally," said Peacocke.
See REINZ's full press release here and its rural market statistics here.