Existing NZ shareholders Colin and Dale Armer, Alan Pye and Jagewi Ltd move to full ownership of Dairy Holdings as SCF, Americans exit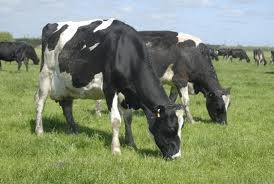 Dairy Holdings' existing New Zealand shareholders - excluding South Canterbury Finance (SCF) - have bought their fellow shareholders' combined 58.59% stake, ending an acrimonious sales process born out of the SCF receivership.
SCF receiver McGrathNicol says the deal values Fonterra's biggest supplier at more than NZ$535 million, including debt, and it'll receive NZ$54.6 million NZ$56.4 million from the sale of SCF's 33.6% interest. That implies an equity valuation on Dairy Holdings of about NZ$169 million. The about NZ$366 million balance of Dairy Holdings' enterprise value includes debt and the value of closing derivative contracts.
The shareholders increasing their stakes are husband and wife Colin and Dale Armer, who Companies Office records show now hold 30.37% each up from 8.33% each, Alan Pye with 25% up from 20.83%, and Jagewi Ltd up to 14.26% from 3.91%.
Jagewi was formerly owned by Christchurch businessman Humphrey Rolleston. It's now owned by Hybrid Dairies Ltd whose directors are the Wellington domiciled Paul Benjamin and Te Awamutu based Harold Snell. Hybrid in turn is owned by Penrith Holdings and I.D. and R.D. Wallace Ltd . Penrith's shareholders are listed as Peter Croft plus Paul and Maureen Benjamin, whilst I.D. and R.D. Wallace Ltd has a series of nine New Zealand domiciled shareholders, with the Wallaces an old, established Waikato farming family. Pye, meanwhile, has extensive land holdings in New Zealand and Australia, in both crop and dairy farming.
Aside from SCF, US investors NZ Cow Company, Pals Plus and Little Cow Company who were previously each listed as 8.33% shareholders but McGrathNicol said today had a combined 25%, have sold out.
Colin Armer 'very happy' with NZ solution with legal stoush settled
The deal is a victory for Colin Armer, who alongside Pye is one of Dairy Holdings' four directors. Armer, who is also a Fonterra director, filed a High Court claim against all his fellow shareholders last year alleging, among other things, that their efforts to sell their combined 83.3% in Dairy Holdings breached a shareholders' agreement that gave Armer, as a fellow shareholder, preemptive rights to buy any stake on the block. British private equity group Terra Firma and the Harvard University endowment fund were among potential overseas buyers.
Colin Armer told interest.co.nz the legal dispute had now been settled and terminated.

"We're very pleased that we've got a New Zealand solution and that the land that was previously owned by the Americans is now owned by New Zealand farming families," Armer said. "We're pretty happy about that."
Dairy Holdings is New Zealand's biggest corporate owner of dairy farms. It owns 58 dairy farms and owns and leases a further 15 grazing blocks, all in the South Island, covering a total land area of 18,000 hectares. In the 2010/11 season, the company produced 14.1 million kg of milk solids from approximately 43,400 milking cows.
Dairy Holdings' board, aside from Armer and Pye, includes chairman Bill Baylis and John Parker. Armer said there wouldn't be any changes in the short-term.
Asked how he and his wife were funding the increase of their Dairy Holdings stake from just under 17% to over 60% Armer said they had a substantial, profitable North Island dairy farming business.
"We milk a few cows in the North Island," he said.
'Good result for the taxpayer'
McGrathNicol managing partner Kerryn Downey said it had been a "lengthy and robust sale process" running since December 2010.
"We have worked closely with other shareholders and our sale advisors (First NZ Capital) and are delighted that the sale has been to New Zealand buyers and will not require Overseas Investment Office approval," said Downey.
"This is a good result for SCF, the Crown and the Trustee (Trustees Executors)."
SCF collapsed into receivership on August 31, 2010 triggering a NZ$1.58 billion taxpayer funded payout to 35,000 of the company's investors under the Crown retail deposit guarantee scheme. McGrathNicol has now recovered NZ$451.4 million from the SCF receivership on behalf of taxpayers with the government expecting to get about another NZ$228.6 million back, for a total return of about NZ$680 million, or 43% of the taxpayers' outlay, leaving a loss of about NZ$900 million.
Reserve Bank revelations
Reserve Bank correspondence released in November 2010, after SCF was placed in receivership, showed the central bank believed the NZ$75.7 million price SCF paid for its Dairy Holdings stake from its majority owner Allan Hubbard in 2009 was almost twice as much as it was worth, and should have actually been just NZ$42 million. This was based on a Reserve Bank valuation of Dairy Holdings of NZ$125 million as opposed to the NZ$225 million the Hubbard-SCF deal valued the business at.
The email also noted Dairy Holdings had NZ$340 million of bank debt from "three majors" and Rabobank, and referred to a NZ$100 million standby facility provided by BNZ and (ASB's parent) Commonwealth Bank of Australia that had already "effectively been withdrawn" after a technical breach of the covenants.
Asked about the bank debt earlier this week, Dairy Holdings Baylis said the company's financial position was now "very soundly based." And Armer described Dairy Holdings as "rock solid and sound."
"We've been chipping away at the debt as time's ticked away because it's a good business. It's profitable and we're reducing debt as we're trucking along," Armer said.
(Update corrects price received by McGrathNicol for the SCF stake after the receiver corrected its press release, adds comments from Colin Armer, background & clarifies Jagewi's ownership).