'Banks in support' as resolution to 'financially sound' Dairy Holdings' shareholder stoush nears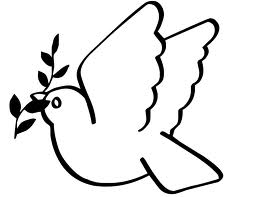 By Gareth Vaughan
Dairy Holdings' previously bickering shareholders are set to reveal a resolution to the ownership battle at Fonterra's biggest supplier within a week.
A controlling stake in Dairy Holdings has been officially on the block since December 2010 following the August 2010 receivership of 33.6% shareholder South Canterbury Finance (SCF). SCF's receiver McGrathNicol teamed up with most of the other shareholders to put  83.3% of the company up for sale.
However, the sales process hit turbulence last year when, as revealed by interest.co.nz, Dairy Holdings director and 16.66% shareholder Colin Armer  - who is also a Fonterra director - filed a High Court claim against fellow shareholders alleging, among other things, the efforts to sell the controlling stake in Dairy Holdings breached a shareholders' agreement that gave Armer, as a fellow shareholder, preemptive rights to buy any stake on the block.
Dairy Holdings chairman Bill Baylis told interest.co.nz he understood the court case has now been resolved. And a spokeswoman for McGrathNicol said it, together with other Dairy Holdings shareholders, expect to make an announcement by early next week.
Asked about the likely resolution of the ownership stoush, Baylis said contracts had been entered into but the transactions weren't yet complete.
"At this stage I can't give you any indication as to who the parties might be," Baylis said. "All I can tell you is that all of the shares that were offered into the market have been taken and the Overseas Investment Office is not involved so that tells you they're all kiwis that have picked them up."
Armer-Pye-NZ Super?
Armer wouldn't comment. However, he has always maintained that he wants to increase his stake meaning he will be involved. One suggestion put to interest.co.nz was that Armer and fellow director and shareholder Alan Pye may increase their stakes to 25% each.
Pye, on the opposite side of the legal stoush to Armer, currently holds 20.83%. A new, New Zealand domiciled investor is believed to be poised to buy into the company, possibly taking a 50% stake, with the New Zealand Superannuation Fund, which has hundreds of millions of dollars earmarked for investment via its rural land strategy, touted as a possible buyer.
A spokesman for the NZ Super Fund declined to comment. See more on the NZ Super Fund's rural land strategy in this Double Shot Interview with CEO Adrian Orr and this one too.
The other existing Dairy Holdings shareholders are Jagewi Ltd, Christchurch businessman Humphrey Rolleston's company, with a 3.91% stake, and US investors NZ Cow Company, Pals Plus and Little Cow Company who each hold 8.33% stakes.
Dairy Holdings is run through four autonomous wholly owned subsidiary groups, Dairy Farm Holdings Ltd, Clumber Farms Ltd, Livestock Holdings Ltd and West Coast (Dairy) Ltd. For the 2011/12 season, these groups are operating 58 dairy units on 14,243 effective hectares, milking 43,992 cows to produce approximately 15.18 million kilograms of milk solids.
What about the banks?
Reserve Bank correspondence released in November 2010, after SCF was placed in receivership, showed the central bank believed the NZ$75.7 million price SCF paid for its Dairy Holdings stake from its majority owner Allan Hubbard in 2009 was almost twice as much as it was worth, and should have actually been just NZ$42 million. This was based on a Reserve Bank valuation of Dairy Holdings of NZ$125 million as opposed to the NZ$225 million the Hubbard-SCF deal valued the business at.
The email also noted Dairy Holdings had NZ$340 million of bank debt from "three majors" and Rabobank, and referred to a NZ$100 million standby facility provided by BNZ and (ASB's parent) Commonwealth Bank of Australia that had already "effectively been withdrawn" after a technical breach of the covenants.
Asked about the bank debt Baylis said Dairy Holdings' financial position was "very soundly based."
"You couldn't have that if it didn't have the necessary bank support," Baylis added.
He said the company's most recent financial results showed a profit, it was a "good operation" and "tracking well."
Despite the shareholder stoush featuring two of Dairy Holdings four directors (the fourth is John Parker), Baylis said the company's performance hadn't been impacted.
"They (Armer and Pye) have been very good at divorcing whatever differences they might have had as shareholders from their role around the board table. Despite those two having differences at a shareholder level, the board has operated very well and none of that stuff has ever hit the board table," Baylis added.
Although British private equity fund Terra Firma and Harvard University's endowment fund were among the potential overseas buyers to kick Dairy Holdings' tyres, the public storm over the sale of the 16 central North Island Crafar farms to China's Shanghai Pengxin, and the nine months taken by the Overseas Investment Office to consider that bid on top of Dairy Holdings' shareholder stoush, is likely to have dulled their interest.
This article was first published in our email for paid subscribers this morning. See here for more details and to subscribe.