How do we deal with foreign ownership of NZ land? David Mahon suggests allowing Kiwis to sell to a trust, which would on-sell it leasehold to foreigners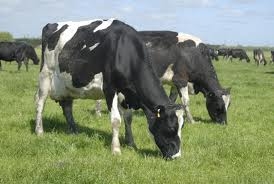 New Zealand needs to quickly decide on a way to deal with foreign purchases of farmland, which could include setting up a trust for Kiwis to sell land to, from which foreigners would buy that land on a leasehold basis, a China-based New Zealand businessman says.
David Mahon, managing director of Mahon China Investment Management, told TVOne's Q&A programme that New Zealand risked having its reputation tarnished by the absurdities of the Crafar farms sale to Chinese buyer Shanghai Pengxin. There needed to be a debate here on how the sale of sensitive land in New Zealand was handled, Mahon said.
After Pengxin's application for the 16 farms spent nine months in front of the Overseas Investment Office, eventual approval from the OIO in February was overturned by the High Court in March after a challenge from a New Zealand consortium, which wants to purchase the farms itself for a considerably lower price than Pengxin.
Having been told to reconsider Pengxin's application with a tighter set of economic benefit criteria, the Overseas Investment Office last week sent Government Ministers responsible for the OIO, Maurice Williamson and Jonathan Coleman, its revised decision. Williamson and Coleman are currently in the process of receiving outside legal advice on whether the OIO's decision met the law as stated in the Overseas Investment Act.
However, the New Zealand consortium - led by controversial former investment banker Michael Fay - still has other avenues of legal appeal open to it, should the OIO's revised decision be the same as its original, meaning the process could end up spending years in front of the courts. Last month RadioLive reported 41 applications from foreigners to buy over 16,000 hectares of sensitive land were in limbo at the OIO due to it having to revise its Crafar decision.
NZ appears racist
In an interview aired on Sunday, Mahon said the Crafar farms saga risked tarnishing New Zealand's reputation, and that an urgent debate was needed on how land sales would be dealt with. Without such a debate, the absurdities seen during the Crafar sale, such as the court cases, would likely rise again and again.
"Certainly this would be something that not just in China, but throughout Asia with our major trading partners and these sizeable economies – India, Indonesia – would look upon this as being New Zealand as a narrow country after all - that New Zealand actually is racist in terms of its view of who it would like to be its business partners," Mahon said.
That would be a sad misreading of attitudes in New Zealand, he said.
"I think that this particular Crafar deal has triggered some unfortunate debate in lesser media, and I think it has become politically useful to some in New Zealand, given the fact that we have a very dynamic democracy. And so, in a sense, the real issues, I think, have been lost. But if this [sale] doesn't go through, New Zealand will have a lot of repairing to do across Asia and certainly in China," Mahon said.
China wanted resources – whether they were fibre, timber, wool or protein.
"In the case of the Crafar farm deal, it's a search for protein. The Chinese aren't looking to buy land and to own land around the world; they're looking to secure the resources that their own narrow agriculture base doesn't supply them. And given the fact that Chinese are urbanising in such great numbers, and the demand for food is increasing, there is an urgency for the Chinese to secure good lines of supply," Mahon said.
Sort it out
New Zealand needed to sort out where it stood on selling anything to Chinese interests.
"In essence, the confusion is what is agricultural land in New Zealand? How can it be sold to anybody? The situation in China is there is a rule in terms of acquiring land. It can only be leased or rented by Chinese or foreigners. We're all on exactly the same base. So there's no discrimination if a foreigner comes and wishes to acquire agricultural land in China through lease," Mahon said.
"So what New Zealand, I think, is challenged to do in this situation is to move away from the narrow argument about, 'This is a Chinese bidder for a New Zealand asset,' but come up quite quickly with something that is comprehensive in terms of how we deal with transferring title in some form in terms of agricultural land. And it's that bigger argument we need to get engaged in," he said.
That debate needed to be had, otherwise there would be piecemeal debates and court cases in situations like the Crafar farms sale where it seemed plainly absurd.
"If you look at the Crafar deal, already these farms have been owned by Australian banks. Effectively you're transferring Westpac debt, largely, into Chinese equity. So the land was already lost to New Zealand by the time the company went into receivership. So, in a way, it's a rather spurious argument on this particular asset," Mahon said.
Set up a trust, make land leasehold?
But the fact that the Crafar case had generated so much debate in New Zealand showed there was a need for New Zealand to look at the issue.
"There are solutions. Perhaps there could be a trust that acquires agricultural land from anybody. So farmers can sell, in a real sense, get value for their land, and then foreign buyers coming in acquire land through that trust," Mahon said.
"And that trust could base sales on the fact that all land purchased in New Zealand was leasehold."
"But if we're going to actually bring in a rule for foreign investors in a globalised market, in a market upon which New Zealand is crucially dependent, we need to have a rule that applies to everybody. And New Zealand is dependent upon China, it is dependent upon its future markets in India and Indonesia," Mahon said.
"Asia is New Zealand's future, and we need to understand that, and we need very strong political messages to that effect so New Zealanders understand the detail and not just the snippets they pick up in newspapers or hear in the very nuanced debates where, in many cases, those engaged have deep agendas."