Debt in the agricultural sector rises above NZ$49 billion for the first time, up 4.5% year-on-year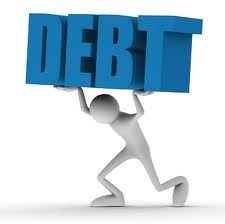 Debt in the agricultural sector has risen to a new record high, topping NZ$49 billion for the first time.
Fresh Reserve Bank sector credit data shows agriculture debt rose NZ$520 million in the month of August to NZ$49.440 billion. It rose NZ$2.1 billion, or 4.5%, in the year to August.
It's the first time rural debt has surpassed NZ$49 billion in the Reserve Bank records, which date back to 1990.
News of the renewed rise in rural debt to a record high comes hot on the heels of Fonterra saying that, due to lower commodity prices and the high New Zealand dollar, its 2012 payout, of NZ$6.40 per kg of milksolids for a fully shared up farmer, is down 19% from last year.
Separately, Reserve Bank figures show both business and consumer debt down in August, month-on-month, with the former down NZ$403 million to NZ$76.889 billion and the latter down NZ$2 million to NZ$12.115 billion. However, year-on-year both rose, with business debt up 3.2% and consumer debt rising 1.6%.
Housing debt rose NZ$673 million in August, which like agricultural debt took it to a record high of NZ$176.742. It was up 2.2% year-on-year.
No chart with that title exists.