The Weekly Livestock Report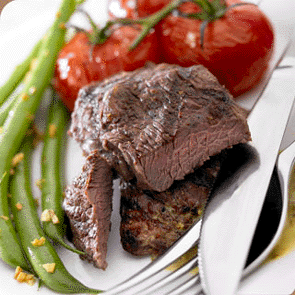 DEER
Chilled Christmas shipping deadlines have passed and venison schedules start readjusting to a bigger percentage of frozen product. The next 6-8 weeks of sales will be critical for future schedule pricing as nobody wants to be carrying excessive stocks during this tough financial climate.
Industry profit goals of increasing the EBIT of venison by $1.27/kg  over the next 10 years and improving tonnage by 50% to levels of 2008/2007 are seen as realistic achievements that should go some way in improving the profitability of this sector against other land uses.
Velvet production is reported to be stable at 500tonnes and falling global volumes, low stocks and higher costs of production in other competing countries and the strong NZ brand should maintain stable pricing. However one dominant buyer purchased about 40% of NZ' product last year and this could be a big risk in the market stability if he exited.
DAIRY
After a period of warmer weather the volatility returns with frosts and snow conditions appearing in the south but moisture levels are low in eastern north island areas. Mating and feed conservation will be the focus on most farm managers plans as goals of a quick tight mating and keeping quality in the sward will be foremost in their minds.
Long term optimism remains in this sector with Irish overseas investors expanding in the south and Fonterra announcing plans for two more large dairy farms in China sourcing 4300 young cows from New Zealand.
Dairy politics with lobbying are in full swing as eleven candidates battle for three places on the Fonterra board. The release of details for the investment opportunity of non voting shares in this company is attracting strong outside interest, but few farmers are stating publicly their willingness to sell surplus shares.
LAMB
Schedules hit the cross over period where the emphasis changes from old seasons lambs to new and a 20c premium over existing levels is being offered in the north as an opener, but price pressure remains on last years animals. Discounts are now being applied to last seasons lambs as the new crop slowly becomes available for harvest.
Cautious optimism is returning for lamb prospects into Europe but it will be gradual improvement as confidence needs to be rebuilt after the price blow out of last year. The new NZ pricing norm seems to be $90 for an 18kg CWT lamb while in Australia they need a 20-22kg carcass to earn about the same.
Early lambs are weighing lighter in the south and at normal levels in the north but dry conditions in the Hawkes Bay area will be a concern and some destocking is occurring. In Gisborne the first weaned spring lambs made between $46-$66, a level that will make hill country farmers nervous.
Blue Sky Meats have negotiated pay cuts and reduced shifts as they down size to the new sheep volumes, and this coupled with Alliances Mataura sheep meats closure could see nearly 500 jobs lost to the processing industry.
WOOL
The latest North Island auction saw prices steady for coarse crossbred but fell for finer wools although passings were low and exporters are buoyed product is now moving again along the supply chain.
Wools of NZ prospectus has been released and sheep farmers will be challenged to invest in marketing capital for a future for their product.
A further chapter in the Wool Services International sale with leading bidder Lempriere Holdings assuring the market it has no plans to sell scouring interests to Cavalier if the takeover is successful.
BEEF
While prime export and bull schedules had a stable week, local trade prices continue a recent easing trend ,as the market hits a flat period. Demand for store stock is sound and determined by spring feed and more parcels of northern early weaned dairy bulls reinforced last weeks optimistic trends and traded at rates about 9% above last year.
Things are still sluggish in the south and the fall in local trade beef prices will do little to rekindle any price rises especially as another cold snap moves through. Taylor Preston marketers report strong interest for steer beef in their latest European sales trip.