Richard Longman looks at how the New Zealand wine industry is evolving as it grows to support its export focus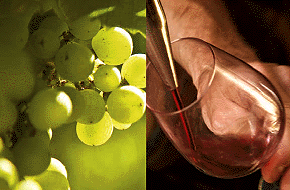 By Richard Longman*

The New Zealand wine industry remains relatively young in its development compared to many other wine producing nations.
The industry has experienced rapid growth and continues to evolve, with substantial structural change occurring in various areas.
Further change and development is inevitable
The structural changes we refer to include:
• Consolidation:
Consolidation is already occurring, particularly at a winery level. The growth of Foley Family Wines NZ is an example of this, with its acquisitions of the New Zealand Wine Fund's assets (Vavasour and Goldwater Estate), Te Kairanga Wines and most recently The New Zealand Wine Company.
There is also some grower consolidation occurring (and wineries acquiring vineyard assets) which is arising from the financial distress of some growers as well as the increasing price expectations for vintage 2013 and anticipated future shortages of grapes.
• Development of grower cooperatives:
Several grower cooperatives have formed, often initiated as a result of contracts not being reviewed in the 2009- 2012 period by wineries.
These co-operatives are in the early stage of their development, but are anecdotally producing positive returns for their members and generating significant volumes of wine for their intended markets.
• Further growth in contract processing:
Wine processing by dedicated contract wineries and the utilisation of surplus capacity at brand-owning wineries has been a common part of the industry for a long time.
However, there continues to be a growing proportion of the annual production that is processed at contract wineries. Substantial new processing capacity is currently being added in Marlborough.
The industry will continue to develop and evolve, which will present both opportunities and challenges. Initiatives aimed at driving efficiency gains and cost reductions, while not impacting quality, should be positive for the industry.
------------------------------------------
Richard Longman is a partner at PwC who recently released the report, New Zealand Wine Insights from which this article is extracted. You can contact him here ». You can see the full report here ».