Farmers rankled by "uninformed opinion" on what the detection of DCD in milk means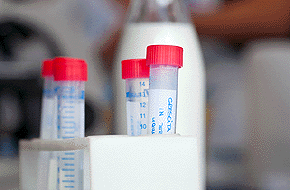 Federated Farmers says New Zealand's continual testing for impurities and open disclosure is why New Zealand primary exports are of the highest quality.
"We are aware some media reporting seems to have moved beyond facts and into uninformed opinion," says Dr William Rolleston, Federated Farmers spokesperson on food safety.
"Residues of DCD (Dicyandiamide) nitrification inhibitors were detected but the levels recorded were in the order of parts per million. These residues only came to light because New Zealand continually tests for and refines testing for impurities."
"I doubt many countries test to the level we do but once DCD was verified our consumers and trading partners were notified. We take this seriously, very seriously and any suggestion otherwise is scurrilous."
"We are not hiding from genuinely informed criticism but uninformed speculation and innuendo is irresponsible. It is like yelling 'fire' in a packed theatre."
"The last DCD based nitrification inhibitors would have been applied in the Spring so it is most unlikely any DCD would be detected in products now coming off the production line."
Extensive testing by the processors found no traces of DCD in processed dairy products like cheese and butter.
"It is vital to remember that DCDs are considered safe and there is no evidence to suggest otherwise. We are here now because there is no internationally agreed acceptable level for DCD residues meaning the default becomes the level of detection."
"DCD based nitrification inhibitors have been applied on around 500 dairy farms out of the 12,000 we have in New Zealand. They were not widespread because most farmers had adopted a wait and see attitude to see if they worked in the field."
"As farmers we know any detectable level presents a trade risk, no matter how small. Once verified the authorities and processors got on the front foot and it is concerning to see this now being criticised. "People should have no issue in consuming dairy products because farmers don't," Dr Rolleston concluded.