Bruce Wills says fiscal policy settings are to blame for the high dollar because the productive economy isn't driving it up; it is government policy and spending choices. Your view?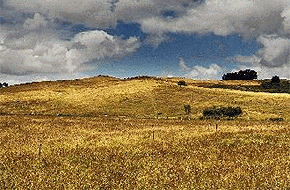 By Bruce Wills*

With drought being declared farmers will be looking at their costs with a fine tooth comb.
Of course a Feds membership is one to tick because it does get results.
One big one in a week devoid of much good news were Horizons' councillors voting 10-2 to support the review of the Environment Court decision on the One Plan. 
There is still lot of water to flow under the bridge, but it is a start if you excuse a pun.
Given interest.co.nz reminds its users to push their banks hard, one conversation I had with a member rammed this home. To kill time on the recent Dairy Council tour of Northland his bus decided to do a financial 'show and tell.' To his amazement he owed the least but to his horror he was paying the most interest. 
His first action on getting home was to ring his bank and doing that saw his interest rate cut by 65 points.
He will probably need it because unbelievably, the West Coast is within a week of calling its first drought meeting. By next week I expect much of the upper North Island will officially be in drought. 
Federated Farmers has worked hard with the media to prevent the public assuming declarations are all about farmer welfare.  Social media is great but some of the comments I read following the Northland declaration are pretty callous, as they are wrong.
For farmers a drought declaration recognises that events have gone beyond their individual control but it is not their fault. Federated Farmers activated its 0800 DROUGHT (0800 376 844) feed line and the industry good bodies like Beef+Lamb NZ and DairyNZ have made farm support advice available. 
A declaration also means the Rural Support Trusts can coordinate and deliver farm advisory and counselling services. This advice is invaluable as it aids business recovery while helping individual families to cope with immense stress; both business and personal. 
Technically, Inland Revenue also has discretion on things like Income Equalisation. This allows it to accept later deposits than is usual but it needs to be arranged by a farm's accountant. 
Another thing declarations do is that it confirms to the banks just how bad things are.  If farmers keep their banks fully informed it means they will work with them in return.  If not and you are a member please call us.
While benefits called Rural Assistance Payments are available, in reality, very few farmers qualify. These are strictly administered for genuine hardship and at the height of the 2010/11 drought fewer than 100 farmers out of some 25,000 commercial scale pastoral farms got one. That said, support from the Ministry for Social Development and Inland Revenue may prove beneficial to farm workers and their families. 
But all of this makes me shake my head at the New Zealand dollar. 
DairyNZ confirmed that Northland's February milk production was some 20 percent down on 2012 while in the Waikato it was about 15 percent down.  The latest overseas merchandise trade statistics are in a word, ugly.
With a fair proportion of the dairy season left to run dairy farmers are either on once a day milking or looking at drying their cows off. Once that takes place it is the end of milking until August.
Drying off depends on feed and Federated Farmers Grain & Seed has identified enough feed in the South Island to fully support the North island. We are working with feed manufacturers to get feed economically into the North Island. This could extend the season for dairy but could also help sheep and beef farmers to get their remaining stock up to target weights too.
Driving to Wellington from the Hawke's Bay I noticed two things. One was that the condition of livestock appeared to be very good but there were not many about. 
When you put dairy together with the way meat and fibre farmers have rapidly destocked over summer, New Zealand's two leading exports are under the gun.
The North Island is now the centre for New Zealand's sheep and beef cattle industry so New Zealand's number two export is under as much pressure as the number one export. 
And we are not alone in the production misery stakes.  I spoke to our colleagues in horticulture, our number six export, and found they were finding things increasingly tough too.  
When you put all of this together I agree with the Reserve Bank's Graeme Wheeler; our economic fundamentals provide no justification for the overvalued Kiwi dollar.  Of course we could print money but that is like throwing a hand grenade into a confined space. Like Wheeler, farmers believe our fiscal policy settings are to blame because the productive economy isn't driving up the dollar; it is government policy and spending choices.
Of course we can expect short-lived uplifts in commodity prices but that will reflect supply concerns but won't deliver a cash boon for farmers or the economy.
While not prone to bad news, I know the droughts over 2007-9 cost New Zealand $2.8 billion and were widely seen as tipping points for the last recession. It is why I stick by my observation that the dollar is a balloon and these drought declarations ought to be the sharp pin. 
If investors ignore reality that export income is being hit hard then they do that at their own peril. The financial effect of drought will cascade throughout our farming communities and is one message those investors keen on the Kiwi need to heed.
-------------------------------------------------------------
Bruce Wills is the President of Federated Farmers. You can contact him here »