Allan Barber says meat companies must address industry inefficiencies if farmers vote to spend their money on collaboration programme. Your view?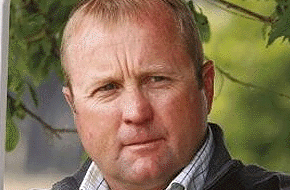 By Allan Barber
The collaboration for sustainable growth project to be half funded by farmers, industry and others and half by the government's PGP programme must now wait until the votes have been counted.
Voting closed last Friday, and Beef & Lamb NZ's proposal to spend $19.8 million of farmers' money including Meat Board reserves, hinges on a yes vote by its levy payers.
B&LNZ has held a number of meetings throughout the country leading up to the AGM in Wanaka on Friday in a concerted effort to explain the benefits to its levy payers of the project.
There have been some good meetings with lots of questions and I would have thought the majority of farmers will have accepted the proposition; after all it's not often the government hands out half the cost of such a programme, while meat companies, two banks and an accounting consultancy firm contribute 20%.
Farmers are being asked to approve spending 30% of their money which has already been built up in reserves over many years.
So they are not being asked to put their hands in their pockets, just spend some of what has already been put aside.
There is some debate about the undue influence of large corporate farmers and meat companies on the voting process which appears to reflect opinion from farmers not in favour of spending reserves and levy funds in this way. However this may only be a sideshow, because the main questions are coming from farmers who want to see progress on the two other strands of the Red Meat Sector Strategy - coordinated in-market behaviour and aligned procurement – before farmer money is spent on the project directed at lifting on farm performance.
In his speech to B&LNZ's annual meeting, chairman Mike Petersen argued that the collaboration programme will be an important part of the organisation's continued evolution and will facilitate the future growth of the farming sector.
He made the point that there was a need for farming to continue to lift its productivity performance at the pace of the last 20 years, but B&LNZ would need to continue to evolve and improve to help bring this to reality.
Petersen went on to say that meat companies needed to communicate better about market gains, but above all there had to be a change in the procurement methods.
He emphasised that it was B&LNZ's business to get involved in this conversation, because decisions about change to procurement are entirely up to farmer suppliers and shareholders of the meat companies.
In concluding he said "there is an elephant in the room".
A simple merger of the two cooperatives as suggested by many is in my view not enough, but today I am calling on companies to address this area once and for all.
Farmers are increasingly demanding change away from the status quo. We have been told that even if there is not one dollar for farmers for a period of time after an industry reorganisation, they need to see some options on the table to give them confidence for the future.
If we do nothing, nothing will change. And that is the very point of all of the work I have talked about today. If you are happy with today's profits, then do nothing."
In spite of Mike Petersen's plea, it's hard to see where the appetite for change to the present system will come from.
Company shareholding structures are firmly fixed, at least for the time being, but the present drought may prove to be the catalyst for change.
Livestock volumes to slaughter which are plentiful in the North Island because of lack of feed will inevitably take years to rebuild.
We can't keep having a big ewe cull in years when there is no drought, followed by a drought induced cull, without serious, even permanent, damage to the sheep flock. The beef herd may also be affected, while dairy herds may take a battering, but will undoubtedly recover in due course.
However sheep farmers are looking for some sure signs that their industry has a future which doesn't always seem to be the case, especially when the price of lambs falls by nearly 50% in a year.
They want and deserve more than to be told their reserves will be spent on teaching them how to be more efficient and productive, while the seemingly never ending problems of procurement and market competition persist.
Mike Petersen was quite right to remind meat companies that they have to play their part in telling the story better and working with farmers to drive the improvements in procurement and the marketplace.
---------------------------------------------------------------------------------------
Here are some links for updated prices for
- lamb
- beef
- deer
- wool
---------------------------------------------------------------------------------------
Allan Barber is a commentator on agribusiness, especially the meat industry, and lives in the Matakana Wine Country where he runs a boutique B&B with his wife. You can contact him by email at allan@barberstrategic.co.nz or read his blog here ».