Allan Barber sees a growing difference of opinion on the best strategy to get the red meat industry restructured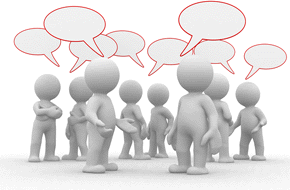 By Allan Barber
It hasn't taken long for the cracks to appear in the 'united farmers for change' movement started by the Meat Industry Excellence group which held its first meeting in Gore a couple of weeks ago with a resoundingly successful response.
The next meeting organised by MIE will be held in Christchurch this Wednesday Friday, but without Gerry Eckhoff who chaired the Gore meeting but has resigned over a disagreement with the strategy.
Having said on the National programme the morning after the meeting that the new system and structure could be in place by next season at the beginning of October, he is now saying this is completely unrealistic.
His main problem with his former committee members is that they insist on engaging with the meat companies before they have a mandate from farmers throughout the country.
Meanwhile ex Meat Board director John McCarthy also says he doesn't agree with MIE's approach, although he broadly shares their objectives.
However he is organising a North Island farmer meeting in Feilding on 26 April which Gerry Eckhoff will chair.
McCarthy's view is that they shouldn't be chatting amicably to the meat companies who symbolise the present system which has let farmers down.
With all due respect to McCarthy and Eckhoff, I can't see how on earth they think they can change the system without the cooperation and assistance of the meat companies.
It won't make a blind bit of difference to gain a mandate from one or even several meetings in the North Island, if they don't find out what the companies are thinking.
The other thing that beggars belief is that these two champions of the downtrodden peasant farmers actually believe it's all the fault of the meat companies.
Haven't they read the Red Meat Sector Strategy?
This clearly lays the responsibility for the solutions at the feet of all the participants in the industry.
To refresh the memory, the recommendations of the RMSS were to achieve coordinated in market behaviour, aligned procurement and sector best practice. All these require cooperation between farmer and processor/exporter.
Without guaranteed timing and quality of livestock supply, the exporters will have trouble meeting customer demands and will inevitably have product surpluses or shortfalls. Procurement alignment could be solved by contractual supply agreements; while best practice would enable farmers to supply to specification most of the time, provided they know what the market wants.
None of this is rocket science, but a drought year like this one makes it difficult to achieve a perfect supply pattern. However a mutual relationship of trust between farmer and meat company would make it much easier to manage.
Conversely a season with plenty of grass like last year puts the farmer in the driving seat which explains why the lamb prices stayed too high for too long.
It seems that farmers decided last year's lamb prices were what they needed and deserved to be paid, despite the fact the meat companies lost more than $200 million.
However this year's prices are completely uneconomic and the industry's structure is to blame.
There's a case for arguing that the meat companies should have kept the price down last year, so they could pay a higher price this year. But the Commerce Commission might have had something to say about that and, of course, nobody knew this would be a drought year.
My reading of what MIE is seeking is that it understands the realities of the industry and would like to work with the meat companies to develop a workable strategy for future improvements.
Messrs McCarthy and Eckhoff appear more idealistic and reckon they can reach Utopia by demanding concessions from the companies. I wish them luck.
---------------------------------------------------------------------------------------
Here are some links for updated prices for
- lamb
- beef
- deer
- wool
---------------------------------------------------------------------------------------
Allan Barber is a commentator on agribusiness, especially the meat industry, and lives in the Matakana Wine Country where he runs a boutique B&B with his wife. You can contact him by email at allan@barberstrategic.co.nz or read his blog here ».