Primary Industries Minister says the rain's welcome but the problems have not gone away for farmers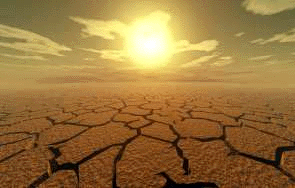 It may have been pouring in many parts of the country over the weekend, but Primary Industries Minister Nathan Guy says drought status will remain for some time.
"It is unlikely I will be formally lifting the official drought status before it expires at the end of September," he said.
"The rain may be falling but the effects on rural communities will be felt for some time."
As of last month the whole of the North Island and some parts of the South Island were officially in drought.
Guy said while the dry conditions had now ended in many parts of the country there were still major challenges ahead.
"It will take time to build up enough grass cover to provide feed for winter.
"There's no doubt the rain over the last week has been a real boost, especially for those in areas that have missed out before like the central North Island.
"However it's very important that farmers plan ahead for how they will manage their feed supply through the rest of the year. A large amount of supplementary feed has already been used over summer and will be in short supply later this year.
"The impact of the drought makes the work of Rural Support Trusts very important in providing support and advice."