Bruce Wills struggles with those who can't see the past for what it was, a time of restriction, cronyism, and monopolies. Does Labour want to turn the clock back to that?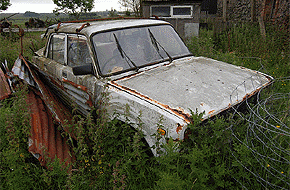 By Bruce Wills*

In analysing Labour's interventionist power policy, the business journalist Bernard Hickey said in a radio interview that this policy was a reaction to the "failed" libertarian "experiment" of Margaret Thatcher and the "deregulation" of Roger Douglas.
The masterplan, Hickey said, was to "deregulate everything and let the market rule. It blew up the economy so we need to put the pieces back together and in markets where monopolies rule, you put it back together with the government in charge".
This left me slightly bewildered because 1970's and early 1980's New Zealand, the good old days, was one of wage and price freezes, exchange rate controls and carless days.
To those of us who can recall this period, it was not a stellar time for New Zealand economically.
An increasingly desperate government had all but exhausted the interventionist toolkit.
We seemed to have more controls than what the international space station currently has.
Tourists would joke, "I came to New Zealand but it was closed".  From 1945 until October 1980, shops opened Monday to Thursday at 9am and closed at 5pm; late night Friday trading to 9pm was the week's highlight. Limited Saturday trading from 1980 meant just that and families would wander the streets "window shopping" – an expression out of favour with those born from the late 1980's.  Those who now shop on Sunday should know it only arrived in 1990 and following deregulation.
Prior to the 1980's economic reforms, the entire New Zealand tax system was a dog's breakfast.
The largest tax burden fell upon wage and salary earners who, in 1983/84, carried 64 percent of the burden. Today, it is less than 40 percent.
Personal income taxes were eye-wateringly high with 66 percent as the top rate and that started at $38,000 ($106,817 in today's dollars). Tax avoidance and evasion were rife due to copious tax shelters, dodges and "cash jobs". 
When it came to business and industry, if it moved it was taxed and regulated. If it stopped moving then it was protected and subsidised.
Looking back this led to some truly bizarre endeavours.
Up until the 1990's, car manufacturers would build a car in Japan, disassemble it, put it into a container and ship it to New Zealand. Here, it would be reassembled but not necessarily as well. Today, we don't much use the "Monday" or "Friday" car to denote reliability; indicative of car factory workers keen to get home, or to the pub.
You could also forget JetStar because the government-owned Air New Zealand had a monopoly on domestic air travel.
Trucks were limited to distance and to what they could carry to protect the government-owned railway.
Even then, the railway was legendary for high staffing and ability to wreck or lose goods.
Domestic shipping was protected to shelter the government-owned shipping corporation and the Cook Straight Ferry.
Ports were an inefficient union closed-shop.
Relevant to Labour's desire to turn the clock back on power, private sector electricity generation was all but banned to protect government-owned generators.
Even courier services were strictly controlled to protect the government-owned Post Office's monopoly.
As for telecommunications, you could forget moving house and having a phone immediately.
Outside of the state system, occupations behaved like guilds under legislative protection.  Numbers were strictly controlled to ensure that fortunate elite had a good life and an even better income.
In agriculture, subsidies filled warehouses all because government knew much better than the international marketplace.
These helped to create an expression some may still recognise, "the Queen Street Farmer".
It was wrong but the system was milked until Federated Farmers worked with the Lange Labour Government to row it back.
Then again, the old Producer Board's reputedly exchanged product for Lada cars made in the defunct Soviet Union.  At that time, I doubt many could have told our respective economic systems apart.
This was a New Zealand where strikes were a union tactic and going out consisted of a buffet restaurant. It was only in the late 1970's that restaurants and sports clubs found it slightly easier to sell wine with food.
This is why I struggle with those who look back to a past that never was.
New Zealand was an introspective closed-shop proved by our evolving media.
TV3 started broadcasting in 1989 followed a year later by Sky Television. Unless there was deregulation, both would have been banned to protect, you guessed it, the government-owned Television New Zealand. 
It is debateable those wearing rose-tinted glasses would have enjoyed the same career if this crazy system had somehow survived.
Perhaps we combined Thatcherism with a Western version of Perestroika, but we are much better for it.
-------------------------------------------------------------
Bruce Wills is the President of Federated Farmers. You can contact him here »