The Weekly Livestock Report: Venison prices stay down, dairy milk contracts trialed, and good lifts seen in NI store lambs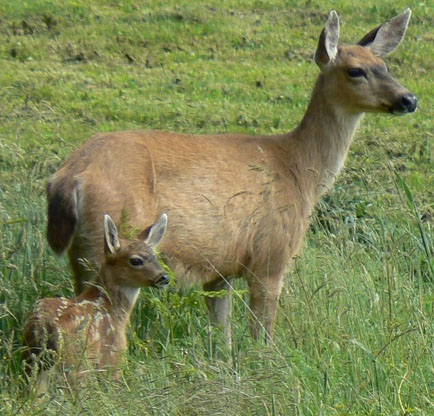 DEER
The low summer prices for venison are now into the 12th week, the longest in 8 years and are testing farmer optimism for the coming season.
One processor reports good steady sales into the US and China, but very disappointing results out of France and Germany, and suggests the exchange rate effect has pulled $1.10/kg out of the summer schedule.
Processors are still reporting good sales of deer byproducts but existing returns are barely sustainable and the national fall of deer numbers is reflective of this fact.
While most of the focus is on the sheep industry in the meat industry restructure, venison producers will also be looking for some cost and marketing efficencies to emerge to help this sector back to growth again as well.
Some good young hinds are still being killed and the growing dairy sector is eroding deer numbers when medium term prospects are positive.
Weaner deer prices in the south are well back from last years levels, but do reflect the present market and ensure better future profits for finishers than have been achieved in the past.
DAIRY
Some mild weather has followed the rains, but now it's not moisture but temperature, as the key to autumn growth, and in the south irrigators are now turned off.
The dairy focus in the south is firmly on the end of lactation with cows below BCS 4 and early calving cows being dried off.
MT rates are now evident and advisers remind farmers that correct condition score at calving is the best driver for successful reproduction and the planning starts now.
Dairy prices are at or close to peak advise BNZ economists and some customers are looking at cheaper alternatives to remain competitive.
Milk production is down in the US and EU as the world supply season changes hemispheres, and in the US butter and cheese stocks are surprisingly higher than last year.
Fonterra has released details of a pilot scheme which looks to guarantee milk price for the season and give surety of income to those whose businesses are adverse to the volatility of milk commodity prices.
The A2 milk market continues to grow with Synlait announcing a partnership with the A2 corporation exploiting this niche opportunity in its Chinese infant formulae product.
The TB outbreak in Taranaki refuses to die with now six herds under survelliance and now the full force of the AHB is being used to keep this outbreak isolated.
LAMB
More northern lifts for lamb schedules as volumes of animals offered for processing in this island fall dramatically.
After widespread rains and mild conditions store lambs sold at the Matawhero and Fielding saleyards have seen big price lifts, as future supply for later chilled production is secured.
The Meat Industry Excellence group held another positive meeting at Fielding, and more are planned for Gisborne and TeKuiti as the mandate for change grows nationally and the major processors report they are also in discussion on ideas for change and plan to announce details in a couple of months time.
Mike Petersen the chair of Beef + Lamb NZ entered the restructuring discussion by promoting tradeable slaughter rights as a credible idea to solve issues of procurement within the industry.
WOOL
Some recovery was seen at auction from last weeks slide in prices with crossbred indicators lifting, although lambs wool weakened again.
The drought has affected volumes at next week's offerings and farmers will be hoping prices will respond to these shortages.
It is interesting to note the lack of comment about wools failure to restructure its  model in the meat industries drive for change as many feel many of the critical issues are similar.
The latest Rabobank confidence survey revealed 50 per cent of sheep and beef farmers considered their business to be 'just viable or unviable' which shows how important change is to the sector, especially in sheep meats and wool.
BEEF
Some small NI beef schedules lifts, in a US market that continues to be flat amongst heavy supplies of imported boneless lean, lowering domestic prices and a cool start to the barbeque season.
The dry in Australia that has seen record beef processing in the eastern states has coupled with NZ's early drought induced volumes to cause this plentiful supply into the US market.
Optimism amongst trade negotiators that Japans entry into the Trans Pacific Partnership group may see a reduction in tariffs that could further open up NZ's second biggest beef market by value.
The drought has reduced the supply of R2 animals out of Gisborne, and increased prices for prime steer out of northern saleyards while southern values remain flat.