The Weekly Livestock Report: More dairy price falls, venison losing market share in Europe, and PGGW leadership changes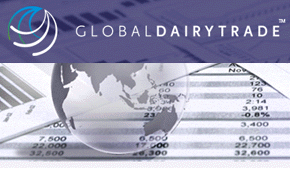 DAIRY
The inevitable winter weather has arrived with some areas having wet conditions and snow and with this coinciding with gypsy week some farmers will have had a difficult time made harder.
Fonterra confirmed its payout for 2012/13 at the present level but set tongues a wagging with a $7/kg ms level before dividend for next year, and a high $5 advance.
Westland confirmed this optimistic market view with similar figures and a plan to start all year round processing with winter milk pickups with minimum volumes.
However it appears dairy commodity prices are past their peak with the latest global dairy trade auction falling for the third time in a row.
The largest volume of product offered since Feb 19th shows that the drought has worked it's way through the system and the past record high prices have dampened demand.
The negative impact from Fonterra's high share price is that a growing number of new entrants are signing up with milk processors that require lower capital commitment at start up, citing high debt costs as a barrier.
Southland dairy farmers face a dairy differential in rates as the statutory body looks to fund the extra cost of environmental surveillance of this land use in the region.
LAMB
More small lifts in lamb schedules as it is now becoming apparent that supply for chilled orders over the winter months will be difficult to achieve.
Exporters are still reporting problems in moving middle cuts but it is hoped that with the nations sheep meat kill well advanced, this problem will soon disappear.
The traditional destination of. product going into Europe has changed with China now the predominant destination market especially with shoulder and leg cuts, and this has been timely with depressed EU economies dampening demand in that region.
Product shortages are also being seen with mutton and some upward schedule movements are being seen, but with most farmers already having culled heavily, little supply response is expected.
Rabobank reports the sheep meat industry was hit by a "perfect storm" last year, with high supply, a strong currency and weak demand all occuring together to cause its demise and calls for all in the sector to fix their issues and allow the industry to prosper again.
 Near record prices and large sales for lamb and sheep skins was reported by Alliance, but as yet they have failed to reflect this in wool and pelt returns. Farmers are being urged to scan early to be able to prioritise feed decisions to the stock carrying multiples for the best return.
WOOL
The latest South Island sale saw high clearances but values slightly back on the previous northern auction with a predominantly second shear offering and firmer currency dampening the market.
In a new initiative to invigorate this product there are moves to create an integrated fibre industry body although based on past experiences it would seem unlikely any farmers would help fund this body.
PGGW managing director George Gould is stepping down and a new leader will be sought to revive the fortunes of this rural services firm that has been an important part of NZ's agricultural success.
After criticism that this company is light on technical know how among its new owners directors, the new leader appointment will be crucial if this company wants to retain farmer support.
BEEF
With supply strong, US manufacturing beef prices are weakening, even in this period of historically peak demand, and beef schedules remain flat.
The weaker kiwi dollar against the greenback is helping but with other markets also softening, optimism for high autumn prices indicated earlier in the year has proven misplaced.
Store stock prices and local trade schedules have followed suit, although news that there maybe some movement in Indonesia on beef imports may help those Aussie beef producers reliant on live exports
DEER
17 weeks of stagnant deer schedules continues and now news that NZ's traditional European market is losing market share to feral product from Spain and Poland.
This will be disappointing to hear from deer farmers who have invested heavily in quality programs to create a unique product that was meant to be insulated from cheap commodity competitors.