interest.co.nz now has the most comprehensive regional listings of working farms on the market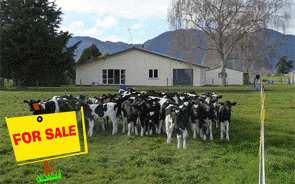 We are now have one of the most comprehensive listings of working farms for sale in New Zealand.
You can find that list here »
Currently about 3,000 properties are listed and searchable.
To make your search more effective, we have them in a set of categories:
- Cropping (about 75 listings)
- Dairy (about 325 listings)
- Finishing (about 170 listings)
- Forestry (about 130 listings)
- Grazing (about 700 listings)
- High Country (about 20 listings)
- Horticulture (about 350 listings)
and Bare land (about 1,200 listings)
You can also inspect the offerings by region and area within a region.
These listing are up-to-date and are brought to you in partnership with realestate.co.nz from whose database these listings are drawn.
Each listing links through to Agent contact details.
We hope you find this service valuable. Feedback is always appreciated.
An overview of the latest state of the rural farm sales market, including details of per-hectare prices, is here »