Mike Petersen takes on the Special Agriculture Trade Envoy role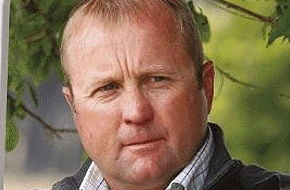 The Government has appointed Mike Petersen to the position of New Zealand Special Agriculture Trade Envoy (SATE).
The role is to advocate for New Zealand's agriculture trade interests, from the perspective of a practising farmer.
"In the immediate term, Petersen's priority will be to coordinate support among international farmer groups for a comprehensive outcome on agriculture in the Trans-Pacific Partnership trade negotiations," said Trade Minister Tim Groser.
"More broadly, he will be tasked with telling the story of New Zealand's agriculture success in a post-subsidy world. New Zealand farmers are the least subsidised in all OECD member countries."
Mike Petersen is a sheep and beef farmer from the Hawke's Bay, and is currently serving as Chairman of Beef + Lamb New Zealand. He has held a variety of other governance roles in the primary sector.
The Minister of Primary Industries Nathan Guy said "Mr Petersen is well qualified for this job and will be an enthusiastic advocate for both farming and trade liberalisation. I've enjoyed working with him in his time at Beef + Lamb and wish him well for this important new job."
"Ministers have also tasked Mr Petersen with identifying opportunities for New Zealand to commercialise its agricultural expertise offshore."
Petersen replaces Alistair Polson, who has held the SATE role since 2005. Ministers expressed their appreciation for Mr Polson's efforts.
Petersen will formally take up his role on 1 July 2013. 
Federated Farmers likes the appointment. Bruce Wills said "As Federated Farmers holds the Oceania Board position on the World Farmers Organisation, we look forward to continuing our positive and close association with New Zealand's Special Agriculture Trade Envoy."