Bruce Wills says sophisticated agriculture with innovation at its centre will become tomorrow's economic backbone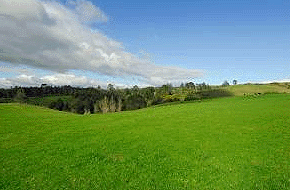 By Bruce Wills*

What makes New Zealand agriculture special?
Perhaps the answer was delivered by Trade Minister Tim Groser at this year's Fieldays in Hamilton. 
He delivered a fantastic speech based on ANZCO's Sir Graeme Harrison's description of agriculture being "New Zealand's Silicon Valley".
Farmers would add Hollywood too.
New Zealand agriculture did not get this way by being conventional, when overseas, conventional farming is still dominated by subsidies.
In the United States, its multi-year farm bill now going through the houses of congress is costed at US$1 trillion.
The European Union's newly settled budget of around a trillion Euros will see four percent of it going to direct farm support; last year that was worth around 68 billion of our dollars - almost all of what our Government spends in a single year.
Tim Groser liked the 'silicon valley' analogy because it conveyed a real sense of optimism, it captured the reality that agriculture will be as important to New Zealand's future as it has been to our past and finally, it captured a more subtle notion.  That being a vastly more sophisticated agriculture with innovation at its centre will become tomorrow's economic backbone.
As I head for Ashburton and Federated Farmers 2013 National Conference, I can look back upon some great strides that Federated Farmers has made over the past year.
Membership is growing despite drought then rain then snow.
Policy wise, organisations from government to private businesses want our input; that included Google on its Project Loon balloon powered internet.
As a human activity agriculture has an impact on the environment. We don't deny that but then again, so does the act of just being alive. 
Last month, a television news show became convinced that a cull of swans on the Manukau Harbour for aircraft safety was due to their Waikato habitat being wrecked by 'intensive agriculture'.  The associated images did not look good when a voice-over suggested the messy brown water of today was clear a decade ago. 
If we'd been asked, we would have pointed out the area that these swans supposedly fled from was a mature farming area devoid of 'intensification'.
Inadvertently, the show said the lake had apparently been home to 12,000 black swans. Yes 12,000 large waterfowl. If thousands of birds on a single shallow lake in North Waikato is bad what about what lurks below, like introduced Koi Carp?  These fish look like goldfish on steroids but are really an aquatic combination of possums and rabbits.  In 2007 in another North Waikato lake, Lake Waikere, they estimated there were 466,000 adult carp in that lake with a combined biomass of 851 tonnes.  As single cow generally weighs about half a tonne, the biomass of carp in that single shallow lake is mind boggling.  Their pressure is made much worse by thousands of water fowl living 'on top'.
Waikato Regional Council's Koi Carp programme is fantastic but is wrongly invisible.
It points to the way water is impacted by what lives in and on top of water, every bit as much as what flows into it directly through urban wastewater or indirectly, from farming run-off.
Given what Waikato Regional Council is finding there and what Hawke's Bay Regional Council has found working with NIWA, you have the distinct impression there are big gaps in our knowledge that makes me nervous about being forced into solutions.  We need to be science led but we don't seem to have all of the science to make the right policy decisions and that makes me nervous. 
At least one gap on the farmer side could be filled by a Primary Growth Partnership to get precision fertiliser application onto our hill country. 
This seven-year programme will start by gathering data from eight research farms to build the systems needed.  It involves Ravensdown, Massey University and AgResearch and will develop some truly cool science for the remote-sensing of soil fertility on hill country farms that will be combined with GPS-guided aerial topdressing.
New Zealand has been leading the development of using remote sensing in agriculture for over ten-years.
This project provides the opportunity to apply that technology directly to our farms improving hill country pasture productivity while reducing nutrient runoff to water. 
Hill country soils, you see, can be incredibly variable even on the same farm. This is why using precious nutrients better is great news for our balance sheet, the environment and the wider economy.  It means we can grow better quality pasture applying nutrients when and where they are required. 
The word smart underlines why Ravensdown expects it to generate $120 million a year in economic benefits to New Zealand by 2030.
This should have happened years ago but realistically, it is only in recent years that we've seen a fusion of technology to make it possible.
This truly indicates where farming is heading environmentally and economically.
-------------------------------------------------------------
Bruce Wills is the President of Federated Farmers. You can contact him here »