Fonterra appoints Nestle executive Lukas Paravicini as its new chief financial officer, creates new position of managing director for global brands & nutrition
Fonterra has hired Nestle executive Lukas Paravicini as its new chief financial officer and has created a new position of managing director for global brands & nutrition, with Jacqueline Chow hired from Arnott's to fill the role.
Paravicini is replacing Jonathan Mason who retires at the end of September. He joins Fonterra after 22 years at Nestle, where he has been general manager for Nestle Professional Europe for the last two years. Before that he held a number of senior finance positions in different parts of the Nestle business, Fonterra said, including running its global business services and spending 10 years in Latin America.
Fonterra said Chow would oversee its overall marketing, innovation and research activities.
Chow has a 20-year career in global blue-chip multinationals behind her, Fonterra said, and joins from Arnott's, where she was Australia and New Zealand general manager. She has also held executive marketing and innovation roles in Campbell's and the Kellogg Company, after beginning her career as a strategy consultant in consumer products.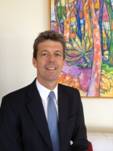 In a statement Fonterra's CEO Theo Spierings said the appointments reflected well on the co-operative's ability as a global player in the dairy industry to attract high calibre, internationally experienced people to senior management roles.
"Lukas' strengths and experience will be a considerable asset to Fonterra. He really understands dairy and has lived and worked in some of our most strategically important markets," Spierings said. "Jacqueline will bring extensive FMCG (fast moving consumer goods) and marketing experience to our marketing and innovation agenda in support of our strategy."
Fonterra said its overall management team now comprises:
Managing Director NZ Milk Products, Gary Romano
Managing Director APMEA (acting), Johan Priem
Managing Director Greater China & India, Kelvin Wickham
Managing Director Latin America, Alex Turnbull
Chief Financial Officer, Lukas Paravicini
Managing Director Global Brands & Nutrition, Jacqueline Chow
Managing Director People, Culture & Services, Chris Caldwell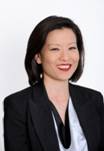 Other senior roles include Maury Leyland as group director of strategy, Todd Muller as group director of co-operative affairs,  and a new role of group director of communications filled by Kerry Underhill. Fonterra also has a group director of mergers & acquisitions being Paul Campbell. 
Fonterra said its new organisation structure takes effect from the start of its financial year on August 1. Paravicini starts in September and Chow in October.
*Pictured above right Paravicini  and below right Chow.