Bruce Wills reviews a year of advocacy by Federated Farmers, and where the focus will be in the coming year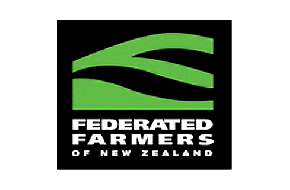 By Bruce Wills*

With Federated Farmers National Council taking place this week, I'd like to congratulate Grey District Mayor Tony Kokshoorn in becoming the Public Relations Institute of New Zealand's Communicator of the Year.
I must confess to being a little overawed to have been a finalist in the company of Tony, another high profile Mayor; Otorohanga's Dale Williams as well as Sir John Kirwan; Blues Coach and ambassador for depression.org.nz.
Looking back since July's annual general meeting much has happened.
We've seen the launch of the new sustainable dairy water accord, a potential new framework for freshwater management, the meat industry continuing to work towards important reform, a final High Court hearing on Horizons, that clostridium botulinum false positive, Local Government elections and an excellent outcome for our members regarding their rural post deliveries.
Our National Council this week will feature a number of launches.
It includes the signing of a Memorandum of Association with Forestry and the launch of Keep it Clean; a hygiene guide for agricultural vehicles.
Federated Farmers will also formally launch a dedicated immigration pack for farmers seeking to employ migrant workers and if that is enough, we will be announcing Farm Days 2014.
Looking backwards and forwards, Federated Farmers biggest area of work and advocacy continues to be water.
In this respect the latest research by Nimmo Bell on the cost of the One Plan has backed up everything Federated Farmers said about the 2007 version of One Plan but especially the one served up last year by the Environment Court.
As it turns out both of these versions would have cost the Horizons region some $1.7 billion up to 2032, not to mention the loss of jobs.
So bad was the Environment Court's version that it would have seen upwards of 1.4 percent of the region's jobs lost by 2023.    
But it is not just Horizons but many regions that are 'almost drowning' in water discussions.
It is here that Federated Farmers' leaders are spending much time and energy to ensure farmers' views are heard and that the outcomes are sensible for farming, the environment and our country's economy.
Recent months have also seen a changing of the rural sector's guard.
The Ministry for Primary Industries, Department of Conservation and Landcorp all have new CEO's.
Alliance Group has a new Chair in Murray Taggart while Silver Fern Farms will soon have a new chair with Eoin Garden retiring. Federated Farmers looks forward to building strong links between Federated Farmers and these new industry leaders as I do with all new councillors elected in 2013.
We have also had a change of David's leading the Labour Party; Cunliffe for Shearer. We are welcoming the new leader of the Labour party to our Council meeting and look forward to working closely with David Cunliffe as we approach the next election.
Also speaking to us is the Minister for Economic Development, the Hon Steven Joyce and the co-leader of the Green Party, Dr Russel Norman.
-------------------------------------------------------------------------------------------------------------------------------------------
Farms For Sale: the most up-to-date and comprehensive listing of working farms in New Zealand, here »
-------------------------------------------------------------------------------------------------------------------------------------------
This year I have spent some time overseas wearing my World Farming Organisation (WFO) hat. The WFO is the international body which represents the national versions of Federated Farmers.
Like Federated Farmers, the WFO is voluntary and subscription based and I am currently its board member representing Oceania; New Zealand and Australia. The United Nations kindly funded a trip for me to the World Water Week in Stockholm to present on water goals for Agriculture post 2015 while the World Trade Organisation funded a trip to their Geneva headquarters, where I co-presented the WFO's new trade policy to the WTO public forum.
Federated Farmers is also actively supporting 'NZ Inc' in agricultural diplomacy and in my view, the mood around free trade is finally moving in New Zealand's direction.
The growing issues around food security, climate and international security give impetus to those countries which can more efficiently produce primary products.  It also puts into sharp relief the internal policies of those countries that are less efficient.
So from a testing year due to all sorts of weather events we ironically now have one of the best winter/spring grass growth periods many of us have seen for decades. The outlook for the next 12 months is increasingly positive as the 2013/14 year looks like it will be a good one for farming and the wider economy.
Federated Farmers is making a difference; from helping to ensure the post gets through to maintaining the ability to farm in the Horizons region.  For farmers and New Zealand we are getting down to business.
-------------------------------------------------------------------------------------------------
Bruce Wills is Federated Farmers President