Fonterra nearly halves full-year ebit forecast to $500-600 mln; cuts dividend to 10c; keeps milk price forecast at $8.30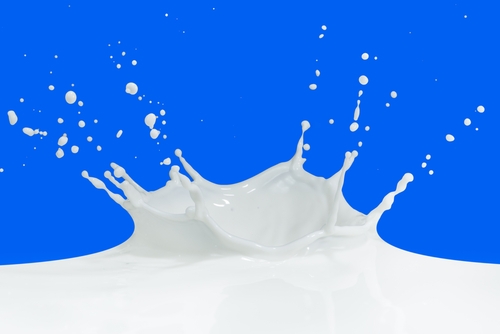 Fonterra's nearly halved its profit forecast for this year and slashed its dividend forecast to just 10c per share, down from 32c.
Fonterra shareholders fund units listed on the NZX plummeted by 61c, or 10%, to $5.49 on the news. That's just below the issue price of last year. However, the price of the units recovered later in the day to $5.80.
ASB estimated the lower dividend would mean lower farmer incomes by around $300 million this season (on a fully shared-up basis).  However, the bank said this must be put in the context of a $4 billion increase in farm income compared to last season.  Moreover, with demand for New Zealand exports firm, the income that New Zealand is receiving from the rest of the world remains high and should stay high into 2014.
Fonterra has also announced an unchanged forecast farmgate milk price for the 2013/14 season of $8.30 per kgMS, contrary to expectation that there would be an increase.
The co-operative explained that this price was 70 cents per kgMS below the theoretical farmgate milk price of $9.00 per kgMS calculated in accordance with the Milk Price Manual.
Forecast ebit (earnings before interest and tax) for the financial year ending July 31, 2014 was currently estimated at $500-$600 million, compared with the just over $1 billion achieved last year.
The decisions of the Fonterra board to hold the forecast farmgate milk price below the Milk Price Panel's recommendation and lower the dividend to 10c was a "practical" decision given the unusual market conditions Fonterra Shareholders' Council chairman, Ian Brown said.
"I have had discussions with the [Fonterra chairman] and it has been made clear that there is a significant gulf between the higher price the market is paying for whole milk powder (WMP) and the price paid for Fonterra's other products such as cheese and casein.
"While the Milk Price Panel recommended a price of $9 per kg/MS this is not the price Fonterra is being paid for its cumulative product mix."
ASB rural economist Nathan Penny said Fonterra "surprised markets" by holding its 2013/14 milk price forecast steady.
"In the lead-up to the scheduled payout update there had been speculation Fonterra would revise the payout up again.
"However, the bigger surprise was the cut to the cash dividend from 32 cents to 10 cents per share.  Previously, Fonterra had stated that it would keep the dividend at 32 cents and meet any profit shortfall from its balance sheet," Penny said.
Caught off guard
"...The announcement caught markets off guard.  If anything milk prices have held at very high levels, when prices had been expected to come further off the boil.  The GlobalDairyTrade price index sits just 7% below its April high and around 50% higher than a year ago.  These elevated prices raised expectations for the milk price forecast to rise. 
"However, it is apparent from today's announcement that Fonterra has reached a limit in being able to take advantage of strong global milk powder demand.
"Fonterra has effectively run out of milk powder processing capacity.  The growth in milk powder demand has been massive, particularly as the Chinese market has raced ahead.  This is strongly supported milk powder prices, but at the same time opened up a price gap to other dairy products that are not benefiting from such strong demand," Penny said.
Fonterra also today announced board approval for a $235 million investment into a new high-efficiency milk powder plant at its Pahiatua site in the Manawatu. The new drier will enable the dairy co-operative to process an additional 2.4 million litres each day.
'Extraordinary situation'
Chairman John Wilson said Fonterra was in an "extraordinary situation", with milk powders continuing to sell at very high prices because of the strong global demand and limited supply.
"The gap between prices for milk powders compared to cheese and casein is greater than it has ever been before.
"The high powder prices are good for our farmer shareholders, and good for New Zealand.
"The forecast farmgate milk price, which is calculated under the Milk Price Manual, is based on processing and manufacturing milk powders. The calculation is also based on the costs involved in production for an efficient manufacturer of Fonterra's size and scale.
"However, Fonterra's actual asset base includes a number of cheese and casein manufacturing plants, which means that we are not able to maximise profits from these plants in the current environment.
'Abnormal circumstances'
"In such abnormal circumstances, the board has the discretion to pay a lower farmgate milk price than that specified under the manual, if it is in the best interests of the co-operative.
"Today's forecast is our best estimate, but given the current volatility it may change over the course of the season. As a result of this volatility, the board has also lowered the dividend forecast for the 2014 financial year to 10 cents per share," Wilson said.
Chief executive Theo Spierings said: "Doing nothing, and forecasting a farmgate milk price that is higher than we can afford to pay at this stage in the season, is not an option. 
"We will maintain our financial discipline and not pay the milk price out of borrowings – particularly in a year when we are forecasting a record payout for our farmers."
Fonterra is required to consider its farmgate milk price every quarter as a condition of the Dairy Industry Restructuring Act (DIRA). 
The board has also approved an increase in the Advance Rate schedule of monthly payments to farmer shareholders.  The December payment, paid in January 2014, will be increased by 30 cents to $5.80.