The Weekly Dairy Report: Surprise cut to dividend prediction by Fonterra drops Shareholders units by 10%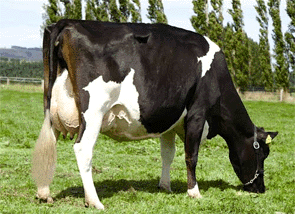 DAIRY
Drought predictions have eased especially in the north as regular rains have boosted feed conditions, although some southern areas are still dry heading into summer.
Advisers suggest early pregnancy scans can identify inefficient dairy cows that can be culled to ensure farms are only carrying productive animals worth feeding supplements, if feed supply is limiting.
The last global dairytrade auction saw values rise by 3.9% even with large volumes offered, and analysts suggest China could be stockpiling as low tariffs are encouraging purchasing now.
A new large entrant for the global dairytrade platform in giant US Co-operative Land O'Lakes who will start trading in March 2014 with skim milk powder being offered first and then followed by butter.
And with many forward sales completed in this bull market Westpac economists have upped their milk payout predictions, which could break $9/kg ms once the dividend is added.
However Fonterra executives do not share this optimism as today they reduced their prediction by reducing the dividend payout to just 10c and forecast a profit drop by $400 million.
Blaming an "extrodinary situation" where powders were selling at record levels but casein and cheese which make up to 30% of the business in less demand, was how Fonterra chairman John Wilson explained the profit reduction.
Ex Fonterra director Mark Townshend warned farmers to keep a tight reign on costs and be aware of the volatility of dairy prices especially with extra production due out of our overseas competitors.
Water storage proposals have ballooned in South Canterbury as surety from this precious resource is planned to be secured, so dry periods and water restrictions no longer need to affect production potential.