Bruce Wills has greetings and four wishes for the new year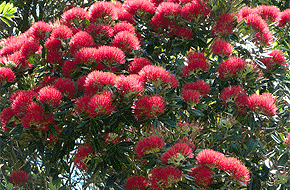 By Bruce Wills*

As this is my final column before Christmas I wish readers and their families a great Christmas from Federated Farmers.
I also wish to sincerely thank interest.co.nz for giving us a chance to contribute to this website.
Like farming the media isn't immune from having its share of critics as it performs an invaluable role. The term 'fourth estate' was coined for the media in the 17th Century to emphasise its importance but independence from Government.
While the traditional print media faces its challenges I agree with the journalist Rob Hosking; this is evolutionary pain as opposed to being an extinction event. I believe that media quality will deliver readership quantity.
The shame perhaps being that quality can be somewhat uneven.
In the past couple of weeks there have been some major developments on the trade front but you wouldn't know it from the scant attention it received from the broadcast media.
I was told one media person was scoffing over the newsworthiness of a tariff agreement with China-Taipei, which is worth $40 million to 'NZ Inc' in year one and over $70 million by year four. Forget that. They wanted to talk up the prospects of drought instead.
While parts of the country are dry it is also summer and as we know this season is typified by hot dry weather and an absence of rain.
The last thing Federated Farmers wishes to perpetuate is the 'farmers are never happy with the weather' myth.
We have long weather records on-farm giving us guidance for the here and now. In the Hawke's Bay we've had hot days with rain but best of all those strong drying winds of spring have well gone.
If I was hoping for a Christmas Gift under my tree it would be rather large since it is the Ruataniwha Dam and water storage projects like it.
I know Jeanette Maxwell, our Meat & Fibre chairperson, has started consultation with members on our options for red meat industry reform.
To me water storage is vital for red meat farming.
Without reliable water we are held hostage to rain or the lack thereof. This impedes planning and fundamentally means we struggle to keep our businesses on an even keel. Water storage represents a game changer for red meat farming.
If I had a second wish it is for the environmental benefits of water storage to be reported.
What is also vital for all farmers and indeed anyone who exports anything is trade access and that's my third Christmas wish. 
From Narvik on the Norwegian Sea to Singapore in the South China Sea, a protectionist curtain is lifting across the globe. While I have paraphrased Winston Churchill's famous 'iron curtain' speech, the momentum for free trade is unstoppable. In recent weeks, I have attended the World Trade Organisation Ministerial in Bali preceded by the Cairns Group of agricultural exporting nations.  While the outcome of the WTO was modest the real game in town is the Trans Pacific Partnership.  It speaks volumes that countries like South Korea want in but absolutely no country wants out. 
Sadly, the TPP will not be under our Christmas Tree but given what I heard at the WTO in Bali, it will be a late arriving gift.
The TPP is another game changer so long as it eliminates agricultural and food product tariffs, as well as non-tariff barriers. Those must be our bottom lines.
-------------------------------------------------------------------------------------------------------------------------------------------
Farms For Sale: the most up-to-date and comprehensive listing of working farms in New Zealand, here »
-------------------------------------------------------------------------------------------------------------------------------------------
I hear a lot of fear about the TPP and how 'secretive' the talks are.  I have never done a negotiation which wasn't confidential because that goes with the territory of a negotiation.
Given the kerfuffle over the GSCB earlier this year, it seems rather odd that opponents don't want TPP negotiators to have the privacy they demand for themselves. I don't think many politicians would welcome a webcam publically live streaming their caucus meetings where policies and strategy are discussed. 
So my fourth Christmas wish is for positive politics in 2014.
I am an optimist.
Given it is a General Election year I can help to dispel one myth and that is the claim New Zealanders won't have a say on the TPP.
The Government can only ratify the TPP once Parliament has given its consideration of it and any TPP-related legislation. This likely means three readings in Parliament, a process for submissions and Select Committee hearings.
If the TPP can be concluded in the New Year the experts say it will be worth at least US$2.9 billion by 2025.
I think that's conservative given our exports to China have quintupled since 2008. 
Merry Christmas and enjoy the festive season.
-------------------------------------------------------------------------------------------------
Bruce Wills is Federated Farmers President