The Sheep Deer and Cattle report: Good grass greets the New Year but some prices still disappoint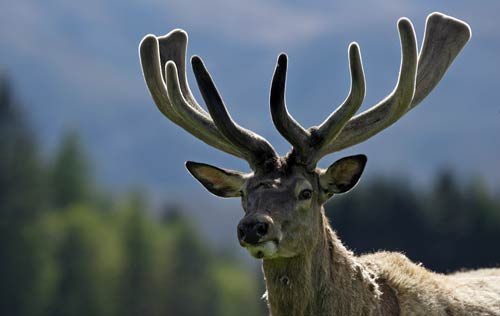 DEER
Venison schedules were stable over the Xmas break and exporters report some improvements for frozen product off a "low base".
Preliminary meat trial results from the Deer Progeny Test  now in the second year, show genetic influences in venison production which will be invaluable in meeting the industries improved production goals.
The first velvet sale of the season attracted strong competition for the grades offered, which did not include Super, A or B grade heads.
Quality spiker, manufacturing and regrowth grades reached $150/kg which is well in excess of values achieved last year and will give deer farmers a much needed boost.
Sire stag catelogues and National velvet competition results show impressive genetic performance has been made in velvet production, but more progress is needed in the development of the venison genes if growth is to return to the breeding herd.
LAMB
Flat lamb schedules over the Christmas period, although widespread rain throughout the country may influence the procurement pressure as farmers try to compensate price levels with increased weights.
Some processing over the Xmas, New Year period shows strong competition for a reducing sheep population, and farmer surprise that returns for cull ewes are ahead of heavy prime lambs.
A shortage of  mutton supply driven by last years heavy drought induced cull,  has seen strong demand for mutton cuts out of Eastern Europe.
The industry is being urged by outgoing Silver Fern Chairman Eoin Garden to embrace change and farmers are encouraged to pressure all directors to make the hard decisions to save the diminishing sheep sector.
Signs that some in house dealing has been tried with Blue Sky Meats revealing they have been in talks with Alliance but were unable to come to a mutual agreement on a sale.
More positive news from Lean Meats as they will payout $5.74/hd on lambs processed by them last year which shows small processors can be profitable, but this result does little to address industry issues of overcapacity and peak demand.
The store lamb market could reveal a new direction when new year sales resume as a more favourable feed situation will conflict with processors banks insisting they return to profit and reduce debt exposure.
-------------------------------------------------------------------------------------------------------------------------------------------
Farms For Sale: the most up-to-date and comprehensive listing of working farms in New Zealand, here »
-------------------------------------------------------------------------------------------------------------------------------------------
WOOL
The last combined island wool auction of last year saw prices recover from recent falls and 90% of the offering was sold.
Lack of wool has seen the 9th of January SI auction cancelled which should help rekindle demand after prices had taken a severe downturn late last year.
Price indicator levels for crossbred wools are 15-20c/kg clean behind this years average but still well ahead of last years depressed prices.
BEEF
Prime beef schedules remain ahead of early last year but bull prices lag behind by 10c/kg, as strong Asian demand with tight world supply keeps prices high.
Good widespread feed supplies may delay the traditional post Xmas fall of prime beef sales at saleyards as the weather has allowed heavier harvesting.
Rabobank warns however changing exchange rates have increased competition for Oceanias manufacturing beef market to the US as product from Argentina and Brazil is now more competitive.
The beef kill (end of November) is behind last year especially in the south and the cumulative bobby calf kill increased by over 16%.
Good feed levels in both islands will influence procurement pressure as processors and local trade interests compete for stock that are in short supply.
---------------------------------------------------------------------------------------
Here are some links for updated prices for
- lamb
- beef
- deer
- wool