The Sheep Deer and Cattle Report: Federated Farmers help to keep meat reforms alive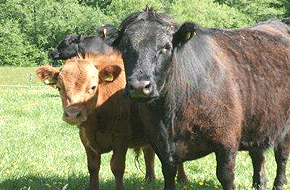 LAMB
Lamb schedules are still easing downwards even in the areas where feed is plentiful, reflecting how careful processors are to ensure prices correctly portray market returns.
Mutton prices retain their strength driven by supply shortages in the North Island and store lamb prices are firm in areas with available lamb feed, although prices in the north are $15/hd stronger.
Federated Farmers have shown some leadership in the meat reform debate by spelling out the major options to improve this struggling sector.
They urge greater cooperation in all sectors of the industry and encourage farmers to discuss their preferences, which could include a Co-Op merger, tradable slaughter rights and a Uruguayan model that has earned that country the tag of a world- beating red meat sector.
The Gisborne ewe fair attracted 17,500 breeding sheep with the 6,000 two-tooths selling up to $163 per head and the sale average around $120 each. This is slightly ahead of last year but at prices that will allow economic restocking for those that were affected by last years drought.
WOOL
The first auction sale of 2014 was firm on the last sales of 2013 helped by a cancellation of the south's offering.
Some colouring is now evident in fleeces as rain pre Christmas has left its mark, and discounts were in force for poorer coloured wools.
Lambs wools are due to arrive at the next sales and sheep producers will be keen to see strong price interest to boost margins from these animals.
-------------------------------------------------------------------------------------------------------------------------------------------
Farms For Sale: the most up-to-date and comprehensive listing of working farms in New Zealand, here »
-------------------------------------------------------------------------------------------------------------------------------------------
BEEF
Some small easing of beef schedules, but growthy conditions in much of the country have kept supply short as farmers use their animals as toppers and achieve greater weights.
Prime cattle have been selling well at the saleyards but as dry conditions start in the north and local trade schedules ease, these prices are expected to drop.
They are however 12-15c/kg ahead of last year and in the north heavier due to last years drought.
Plenty of dairy bulls are now entering the market after finishing their job in the herd and cull empty cows are starting to be seen at the saleyards.
DEER
More falls in venison schedules brings returns to yearly lows which will disappoint those with slow finishing yearlings.
A strong focus on venison breeding values was seen at the sales as operators strive top lift the bar in production to compete with other land uses.
Good clearances in sire stag sales as managers look for improved genes to improve the productivity of their herds.
Sire stags with velvet genes sold very well and young  velveters also fetched handsome prices reflecting the stable market for this product.
---------------------------------------------------------------------------------------
Here are some links for updated prices for
- lamb
- beef
- deer
- wool