Funding for some major agricultural research insitutes at serious risk; farmers nervous over loss of capability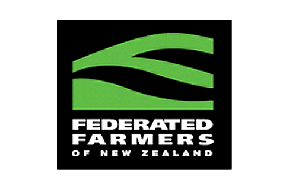 Content supplied by Federated Farmers
Federated Farmers is disappointed to see three of the country's top research institutes, crucial to New Zealand's primary industries, miss out on millions of dollars of funding and crucial collaboration opportunities in the future.
"I am surprised that these highly innovative research centers did not make the cut. The Riddet Institute even won the Prime Minister's Science Award two years ago, and they have each made significant advances for New Zealand's economy, society and the environment," says Dr William Rolleston, Federated Farmers Food Production Sciences, Biosecurity and Food Safety Spokesperson.
"The Government's own report on these Centres of Research Excellence (CoRE's and Effect1), considered each of these institutes had made significant gains on multiple levels.
"Now the Government's funding round has left the Riddet Institute, Gravida and Bio-Protection Centre out in the cold. After appearing to have ticked all the boxes these, institutes have had the rug pulled out from under them.
"It will come as a shock to them to lose access to the near $35 million in funding, and the collaboration through anational network of researchers and scientists which comes with the CoRE model, as well as no longer being a part of the extremely valuable brand that CoRE is. 
"These institutes have been leading the way in food science, animal productivity, biosecurity and sustainability for almost a decade. They are fundamental to the success and advancement of our primary industries as well as our economy, so to cut them off at the knees now would be detrimental to the Government's investment.  It does nothing to stimulate the sorely needed collaboration the country needs to make its way forward.
"Part of the reason why agriculture earns 70 percent of New Zealand's export earnings is due to scientists in this area. We need to maintain investment in them if we are going to create more value from the same amount of exports, whilst reducing our impact on the environment.
"I wonder if the Government has set the selection parameters correctly and if it has a suitable balance between competition and certainty to enable science planning and collaboration.  While we are not privy to those applicants who have made it to the short list, the failure of these CoRE's to even make the first cut would suggest that the selection process is not right and some urgent thinking in this area is required.  Alternatively the Government needs to have another plan to ensure this hard earned infrastructure is not squandered.
"If we are serious about protecting indigenous biological diversity, the Government must be willing to invest in the long term capabilities of our scientific leaders," concluded Dr Rolleston.