Willy Leferink says farming is central to civilisation, and ask's where's the global leadership, or morality, in us throttling back food production?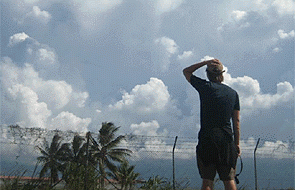 By Willy Leferink*

Do you know the number of insured disasters actually fell 44 percent last year?
Apparently hailstorms in Germany and France led to US$3.8 billion worth of insured damages, the most ever, so maybe we need to start worrying about "global hail."
Swiss Re, the World's number two insurer, is worried that disasters are getting ever costlier.  
It warns, "Urbanisation, the clustering of properties and commercial activity and migration to high-risk areas such as coast and flood plains need to be closely monitored."
Since we seem to be putting all of our urban eggs into Auckland's basket, maybe spreading development to Timaru makes more sense.
So is a changing climate, which may see low lying cities flooded, worse than the world running out of food?
The two could run together but instead of going all Eeyore about the future we need to adapt.
Adapting to change has been a part of farming ever since someone decided to domesticate animals instead ofexpending lots of energy hunting them.  Those pioneers also started planting crops allowing settled communities to form. 
As the climate changed so did the animals and crops being farmed.
Climate also defined where people lived.  Believe it or not, 10,500 years ago the Sahara Desert we know today was the Sahara Savannah, with grassland, trees and even crocodiles. 
Due to the work of countless generations of farmers we have farming as we know it today.
To me, the climate is neutral in that it creates as much as it destroys, or, as Climate Change Minister Tim Groser told One News, "We're not playing God on this. That natural process will determine what happens to adaptation of human beings and other mammals and species." 
What we know is that we need water and none of the projections I've seen is for any less nationally; some regions will face less and other regions will get more.  We can expect less frequent but heavier falls too.  The solution is elegantly simple and that is water storage, exactly for the same reasons why we store water for our towns and cities.
Adaption also means new types of pastures, crops and even farm animals.
That's already happening in some areas with Lucerne and Plantain replacing traditional pasture.
Even the Intergovernmental Panel on Climate Change uses "adaptation" a lot because every second, of every minute, in every hour of every day, two more stomachs join the human race than leave it. 
We are gaining more and more people and as Federated Farmers' Dr William Rolleston told the World Farmers' Organisation, "In 1960, one hectare of land was available to feed just over two people.  By 1999 that same hectare of land had to feed four people and by 2050, when the world population is expected to peak at around 10 billion, we will need each hectare of available agricultural land to feed over six people."
Some Green MP's want us to slash and burn farming to meet our climate footprint, but they forget that we export close to 90 percent of what we produce here.
Where's the global leadership, or morality, in us throttling back food production while ignoring the role we could play in showing other countries how they can farm with less carbon intensity?
I mean we've cut carbon by about 1.3 percent a year per agricultural unit of product and it doesn't seem a bad effort.   
There are also two things here; first we are not making any more farm land and second, some overseas farming practices have killed off the productive value of soil as well as natural pollinators, like honey bees.  The net result is man-made 'desertification.'
We cannot be so smug since Landcare Research in 2011 said ten percent of our high-class farmland is now occupied by lifestyle blocks, which have increased 75 percent over 13 years.
The land these 'new' blocks occupy represents about half of our dairy land.
Meanwhile, 29 percent of the 25,000 hectares of new urban areas developed between 1990 and 2008 took place on high class farmland.  In Hawke's Bay and Marlborough, it was 49 percent and 50 percent respectively.
So let's focus on making the most of a changing climate.
That includes the massive role science and research has to play here because feeding the world is the biggest practical and moral issue we face.
It's also our opportunity to be a global leader but only if we reinforce that farming is central to civilisation.
------------------------------------------------------------------------------
Willy Leferink is Federated Farmers Dairy chairperson and a version was printed in the Ashburton Guardian. It is used here with permission.