Rise of about 60% in customers' quarterly Fonterra payouts sees Rabobank lending book shrink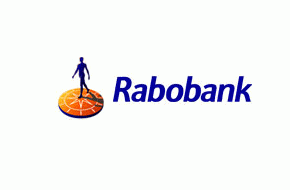 By Gareth Vaughan
Rabobank New Zealand's lending book shrank in the March quarter due to Fonterra's record dairy payouts, the bank's CEO says.
The rural lender's gross loans and advances fell just under $16 million in the three months to March 31 to $8.543 billion, according to Rabobank's latest general disclosure statement. Rabobank CEO Ben Russell told interest.co.nz the biggest factor was strong farmer cashflows.
"We certainly haven't reduced our (lending) appetite in any way," Russell said. "It's really a record year for the dairy industry."
"One thing we track is the payments that our clients get from Fonterra. And for the first three months of this year Rabobank clients received $200 million more in milk payments from Fonterra than they did the year before. That's up about 60% on the same three months of last year. I think the year before it was about $300 million and this year it was about $500 million," said Russell.
"This means dairy farmers have more money coming into their bank accounts, which has been coming straight off their loan balances."
This is an abridged version of this article. The full version was published in our email for paying subscribers. See here for more details and how to subscribe.