Bruce Wills reflects on his time as President of the Feds, the changes, the progress and the work still to do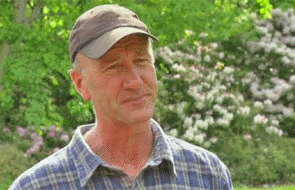 By Bruce Wills*
My three years as the 31st National President of Federated Farmers came to an end on 4 July and it has been an absolute privilege leading the Federation these past three years.
I wish to publicly thank the news media for the opportunity to communicate with you. 
I will miss the cut and thrust of farmer politics as I will miss working with Federated Farmers' staff, our many farmer representatives and all the various industry, environmental and government groups I have worked closely with.
As my phone goes quiet and the emails dive, I will no doubt wonder what has hit me but I am looking forward to getting back to farming.
Federated Farmers is in great heart and our conference marked not only my final one as President but also Conor English's last one as Chief Executive. Six years ago I was a newly elected Board member and he was our new CEO.
Federated Farmers and the agriculture sector owe Conor a huge debt of gratitude for his vision and verve. 
Our 2014 conference was one for renewal. We elected a new President in the shape of Dr William Rolleston and a new Vice-President, Anders Crofoot.
You could say 'the doctor will see you now' while Anders is, I believe, the first native born New Yorker to become our Vice-President.
We also elected Rick Powdrell to head our Meat & Fibre Industry Group and Andrew Hoggard to head the Dairy Industry Group.
Mid-Canterbury's Chris Allen was also elected to the Board joining Katie Milne and Ian Mackenzie who were both reconfirmed. 
Our conference also provided a great opportunity for members to meet our new CEO Graham Smith. Graham is an experienced CEO with his latest role leading an innovation incubator and before that, the Institute of Environmental Science & Research - a Crown Research Institute.
Graham may be an Australian by birth but he is a Kiwi by choice. With a sound background academically and in commerce, he will be a very worthy replacement for Conor. I look forward to seeing him and the new Board continue the highly valuable work that Federated Farmers does for New Zealand farmers and the wider economy.
What I have learnt in my tenure as President is that all of us are utterly dependent on agriculture's continued success to keep us as a first world economy.
I have learnt that farming needs a strong and respected voice in Wellington ensuring that policy outcomes are sensible and workable.
I have learnt that politics matter, that getting the balance between the economy and the environment isn't easy and that to be green, you need to be in the black.
I have also enjoyed a small international component with the World Farmers Organisation.  Going overseas gives you a hugely valuable insight into our country through the eyes of others.
If I wish to leave a message it is that we do have some of the best farmers on the planet.  Other countries genuinely marvel at our productivity, our natural beauty and our plentiful clean water.  Of late, they marvel at our exponential growth in trade with China.
There are however a few areas where we lag; we need to store more water and we need to push much harder on science and innovation. We also need to ensure we both continue to grow agriculture and take very good care of our environment.
As a judge and as the immediate past President of Federated Farmers, I am extremely proud of Canterbury's Mark and Devon Slee. They recently became New Zealand's top environmental farmers in the 2014 Ballance Farm Environment Awards.
The Slee's lifting of the Gordon Stephenson Trophy is a significant breakthrough for dairy farming and especially dairy farming on the Canterbury plans.  Featured in The Listener, the Slee's story is one, I hope, that'll get many people to reconsider everything they think they know about dairy farming.
Being clean and green is important, but as a country, we also need to pay our way in an ever more competitive world.  Can we get this balance right?
We will and increasingly we are.
As I close out I wish to paraphrase one of the most emotional farewells ever delivered and that was by the American Douglas MacArthur.  It sums up the pride and faith I have in the farming profession I hold dear:  "Old soldiers never die; they just fade away." And like the old soldier of that ballad, I now close my time with Feds and move away, "an old soldier who tried to do his duty as God gave him the light to see that duty."
Thank you for reading.
-------------------------------------------------------------------------------------------------
This is the final opinion piece by Bruce Wills, who ended his term as Federated Farmers' 31st President on 4 July 2014.