The Weekly Dairy Report: Banks adjust payout prediction down further as upturn looks months away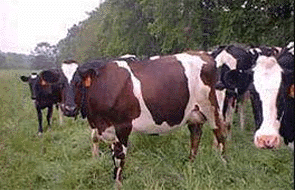 The mild weather was broken with a snowy cold snap making calving difficult for early herds in the south but further north pasture growth rates are awakening from winter lows.
With a difficult income year predicted, including large tax responsibilities from last years results, farmers are being encouraged to return to low cost systems that are based on improved pasture management.
The Guineys of Fairlie lead the charge citing their 2012/13 farm costs on their large dairy holdings were $2.68/kg ms compared to industry figures of $4.42, resulting in profits two and a half times better than the national average.
They also remind us that export competitors the Irish are changing to this model with great success after finding high cost systems unprofitable, and this should be a warning to NZ's dairy sector.
PKE imports from Malaysia have reached record levels but this year all supplementary feed costs need to be well scrutinized for a profitable return.
Fonterra have reacted to this downturn in demand by reducing the volumes of product offered at auction, to try and maintain price levels until the predicted years end upturn.
The top 7 dairy exporters have increased their production by 4.9% for the first half of 2014 which has coincided with the major importers holding plentiful stocks causing demand to fall.
The banks have all adjusted their payout predictions to below $6 and Rabobanks CEO even suggesting farmers budget for the possibility of a $5 payout!
They are all however optimistic about the medium term returns from dairying and longer term predictions should be in the $6-$7 range.