If the Greens and Labour want to be serious players in the water quality debate they may have to stop treating the public as gullible: Willy Leferink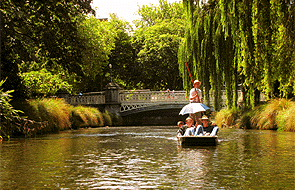 By Willy Leferink*

Having heard the arguments on talkback, online and in print, I imagine you are thinking, 'how can you not want swimmable water' and 'it will make those polluting dairy farmers clean up their act.'
Of course every waterway on earth is affected by a dairy farm, just like a cow was on the grassy knoll in Dallas as JFK drove by.   
Given how zealous some can get about farmers, thankfully a minority based on surveys, they must rehearse their insults into a catechism.
But green or red isn't the best colour for water. It is when you start to think about "swimmable" as a water quality standard, that one or two problems quickly emerge.
Somehow they will make every millimetre of New Zealand's 425,000 kilometres fully swimmable. Not just in summer, no siree, but 24/7 and 365-days of the year.
When there are raging floods carrying sofas and goodness knows what else, rest assured, should you fall in it will miraculously meet swimming water quality.
On planet Green-Labour it will also be swimmable during climate induced low flow and yes, you'll be able to swim in front of your town's favourite sewerage outfall too.
As an aspiration I get it, but as a policy, why don't we ban petrol and diesel?
Given water is affected by so many things it is bonkers to suggest that Green-Labour will stop decomposing pigeons and possums from washing into a creek.
This ranks up there with the defunct McGillicuddy Serious Party's policy of better weather, so long as the voters are nice.
So here's my challenge. 
Why don't the Greens and Labour start with Christchurch's Avon River as proof of concept?
Show us it is possible and affordable to make it fully swimmable 24/7.
I don't fancy their chances since no one seems keen to take a dip in Lower Hutt's nine kilometre Waiwhetu Stream, despite the $21 million spent to remove 'almost mineable' heavy metals.  
We know from lawa.org.nz that New Zealand's water quality is generally good.
We also know most swimming spots monitored by regional councils when people swim are satisfactory too.
These facts haven't stopped the Greens in their more florid moments from suggesting that touching some water will make you shrivel up. 
But hang on, why do we have a NZ Standard for public swimming pools, NZS5826, if Green-Labour can wave their policy wand over all rivers? 
This NZ Standard "addresses the essential aspects of the operation and maintenance of pools with a focus on pool water quality criteria including methods of water treatment to ensure the risk to public health is minimised."
If humans are so pure why do we need to test and treat swimming pools?
How will the Greens ensure "the risk to public health is minimised" if everyone jumps into their local river instead of the local pool?
Given some rivers 'bad' for swimming may be 'good' for ecology, are Green-Labour seriously suggesting that we chlorinate every river or wetland and to hell with fishing and food gathering?
Questions like this emerge when you undertake policy by soundbite.
What they don't want you to know is that any swimming site can be affected by heavy rain, which causes runoff.  Most shocking of all, many of our worst water sites are urban.
This makes sense given tarseal and concrete tends to concentrate all the toxic material and waste on the surface and eventually flows into creeks, streams and rivers, let alone what's poured into them.
Our four million vehicles burn through 6.4 billion litres of fuel each year and it all has to go somewhere.
Yes cows do produce a lot more waste than humans but every human, on average, uses 56 percent more water than a cow.
Instead of gesture politics we must focus on the spots people use for swimming.  Whether town or country these must be our priority because we swim too.
While the cost of meeting the new National Policy Statement on Freshwater will be large, it is about keeping our best water that way and bringing our worst up.
Trying to make every river swimmable could do to us what building statutes did to Easter Island.
Just like poverty in New Zealand is markedly different from poverty in Chad, our poorest water quality is streets ahead of the best in many countries.
We can do better and are, but if the Greens (and Labour) want to be serious players they may have to stop treating the public as gullible.
----------------------------------------------------------------------
Willy Leferink is the former national dairy chair of Federated Farmers and is a Mid-Canterbury dairy farmer. This article was first published in the Ashburton Guardian and is here with permission.