The Weekly Dairy Report: Auction reveals time for an upturn rapidly running out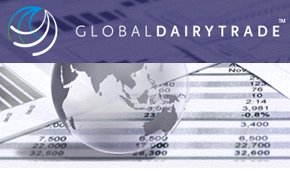 There has been little change to weather patterns that have seen spring volatility continue and cooler dry weather in the south island hampering grass growth rates which have remained in the late 20kgs of dm per day.
Some areas had useful thunder induced rains but others missed, and grass growth rates fluctuated on moisture and temperature.
The cow kill is well ahead of the norm as managers are being ruthless on animals not performing to ensure only the most productive animals are kept but strong beef prices allow the cull to be achieved profitably.
Advisers are suggesting silage be cut sooner rather than later (Waikato optimum time 35days) as production from early quality feed outweighs extra volumes of poorer product from later harvests.
With the rising currency, Oceania powder prices have dropped to a yearly low as the Reserve bank governor reminds the sector about the dairy loan risk under present prices.
In the global dairy market, the US reports record milk production fueled by a record grain harvest which could delay any quick turnaround for dairy commodities.
And overnight the global dairy auction dropped again by 3.1% dealing a further blow to any suggestion the forecast would start with a 5.
Worse still was the price performance of powders which underpin the milk price and even with Fonterra reducing volumes at auction by a reported 14% since June, prices dropped by over 5%.
The ASB bank followed this event by reducing it's forecast to $4.70 and one analyst suggested present values reflect a $3.70/kgms price level!
However it seems rural real estate buyers are making longer term decisions as prices of properties have reached record levels, highlighted by the sale of a 60ha unit in Tatua's catchment that sold for $97,000/ha including shares.
Leonie Guiney's election onto the board at Fonterra was a recognition that farmers should listen to her call that managers should return to low cost pastoral systems, if they want to compete in the world market.
Ravensdown has led with Urea and DAP price drops, as world market surpluses help reduce fertilizer costs and an open day is to be held at Lincoln University Dairy Farm to highlight to the public the industries best dairy farming practices.