Allan Barber sees little sign of enthusiasm among the meat processors for taking up MIE report recommendations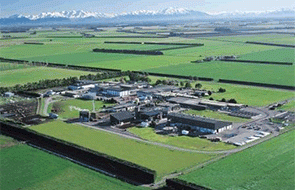 By Allan Barber
It all seems to have gone very quiet since the release of MIE group's report on the red meat sector last month and I'm not convinced there will be much more noise emerging from the meat companies.
Although MIE chairman John McCarthy is hopeful there will be reaction once people have had a chance to digest the report's analysis and recommendations, none of the processors I have spoken to have given any indication they see the need to provide a response beyond what they have already said.
Essentially the report contains a comprehensive analysis of the industry's slaughter volumes and processing costs with the calculation of capacity usage and a recommended 'ideal' plant configuration.
This analysis leads to a series of recommendations which are actually a wish list of things MIE would like to happen, but has no power to implement.
Pleas for government intervention and farmer support by way of contracted supply and financial commitment to capital raising are just pious hopes, because they won't happen; not at all in the case of legislation and to a lesser extent than necessary in the case of farmer commitment.
For the government to be willing to legislate, the meat companies would have to agree on a solution such as tradable slaughter rights or chain licensing, but there appears to be no chance of either option being acceptable to a sufficient majority of companies.
When TSRs were first proposed in 2012, three of the large companies were in agreement on the formula, but AFFCO wanted a substantially different basis of calculation.
The concept of chain licensing only appeals to one of the big four, partly because it would take too long to have any tangible effect and partly because it would stifle innovation.
Alliance chairman Murray Taggart agrees there is overcapacity, but not as much as stated in the report which is a similar position to SFF's chairman Rob Hewett's view. Taggart also acknowledges there can and should be improvements and believes the companies, at least the cooperatives, share MIE's goals. But in his firm opinion the pathway to improvement is a commercial one, highly dependent on farmer behaviour which 'hasn't changed for thousands of years.'
Taggart also maintains returns from sheep farming have not been lower than dairy since the early 2000s with obvious exceptions like the huge milk payout spike last season which now seems like an aberration, not a long term trend.
In relation to TSRs Sir Graeme Harrison, ANZCO's chairman, expressed the opinion they would be a means to achieving a transition, as long as their application was for a limited period, but asked the question 'who is paying for the scheme?' If farmers want to acquire the meat industry, they must put their money where their mouth is, but quoting an industry executive from some years ago  Harrison said 'farmers like to socialise their losses and capitalise their gains.'
Although all the large companies could see the logic of a scheme such as TSRs or chain licensing, they see little probability of finding an agreed solution and consequently little chance of the government going down the track of legislation. They were all philosophically opposed to the principle of calling in the government to solve the industry's problems.
AFFCO's Sam Lewis said as a farmer he personally wouldn't favour either TSRs or chain licensing, preferring to retain freedom of choice and questioned whether the solution being demanded by MIE was actually necessary. While acknowledging the need for capacity reduction, he pointed to the huge developments in meeting consumer needs and adapting to changing market dynamics by the meat exporters in the last 25 years. He cited the chilled lamb trade as a real success story and the emergence of China as an important market for beef and sheepmeat.
Judging by the response of the company chairmen canvassed, MIE's recommendations are unlikely to gain traction and the group will struggle to exert any influence without power to effect change. It is probable MIE will go the same way as other groups such as MIAG that have tried to drive industry restructure or merger of the two cooperatives.
If MIE's campaign for reform is to continue, farmers need to digest the recommendations in the report and decide whether they see benefits in changing their supply commitments or their level of investment in the industry. They may well decide sheep and beef farming is a sector which doesn't provide them with an adequate return, but the alternatives will also carry risk.
Ultimately they have a number of choices: which type of farming best meets their objectives, how much to invest in lifting their farm performance, what they are prepared to contribute to driving industry change and the level of contractual commitment they are willing to make.
The likely outcome of this latest meat industry report is an evolutionary rather than revolutionary change in structure, as meat companies assess their returns on capital, while simultaneously farmers will review their individual situation. As has always been the case farmer behaviour will be the most important factor in determining the future of their industry.
---
To subscribe to our weekly Rural email, enter your email address here.
---
Farms For Sale: the most up-to-date and comprehensive listing of working farms in New Zealand, here »
---
Here are some links for updated prices for
- lamb
- beef
- deer
- wool
-----------------------------
Allan Barber is a commentator on agribusiness, especially the meat industry, and lives in the Matakana Wine Country where he runs a boutique B&B with his wife. He is chairman of the Warkworth A&P Show Committee. You can contact him by email at allan@barberstrategic.co.nz or read his blog here ». This article was first published in Farmers Weekly. It is here with permission.