There is an earthquake coming for the New Zealand meat processing industry centered on Silver Fern Farms says Keith Woodford. He lays out the recovery options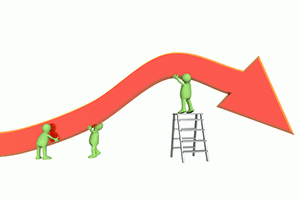 By Keith Woodford*

In recent weeks [here and here] I have been analysing the GHD data that underpins the MIE recommendations for the meat industry.
Those analyses confirm to me that MIE has missed the big picture.
The key MIE recommendation has been that companies must amalgamate, with the most important merger being between the two big co-operatives Silver Fern Farms and Alliance.
However, Alliance has been consistent in their position, both before and since the MIE report, that the numbers needed to support an amalgamation do not stack up.
Alliance has taken considerable criticism from parts of the farming community for their lack of interest in joining Silver Fern Farms. Chairman Murray Taggart has been the front man and has had to bear the brunt of this.
There are many sheep farmers who are struggling, and it is human nature to blame everyone else, even when financial logic says otherwise.
Silver Fern Farms interest
From where I sit, an amalgamation between Alliance and Silver Fern Farms has never been a realistic option.
Quite simply, the fundamental weakness of Silver Fern Farms would, in all likelihood, have dragged down the combined financial entity.
Essentially, the Silver Fern Farms problems go back to the first few years of the 21st century when Silver Fern Farms bought out North Island based Richmond Meats. After that, Silver Fern Farms never got its debt back under control.
Since then it has been experiencing a declining share of the sheep meat market.
That decline has been despite its pre-eminent position as the nation's largest meat processing and marketing company. That failure in itself tells a lot about the challenges of amalgamations.
Silver Fern Farms has itself been explicit that they now need $100 million of extra capital, although the reality is that they need much more than this.
The problem is that there is no 'white knight' out there who is going to come up with free cash. 
If some entity does come up with significant cash, then that entity will be taking control. In that case, Silver Fern Farms will no longer be a co-operative.
The meat processing industry interest
All of the other companies understand the inherent weakness of the Silver Fern Farms position.
Everyone in the commercial industry knows that something now has to happen. 
Accordingly, everyone is now waiting to see what opportunities this creates. Each company will be looking at which Silver Fern Farms assets would complement their own assets
There will also be some nervousness in these other companies as to what might eventuate.
None of them wants to see a cashed up overseas entity take control at Silver Fern Farms. That would only increase the competition for livestock. Inevitably there would then be company casualties.
The national interest
If a new overseas entity were to buy all of Silver Fern Farms, then important questions have to be asked as to whether or not this is in the interests of New Zealand. It needs to be asked whether or not this is consistent with the overarching need for industry rationalisation.
Although the restructuring of Silver Fern Farms assets is now being actively played out, it is all happening behind closed doors.
The process is being managed by international merchant banker and merger specialist Goldman Sachs. The first round expressions of interest have now closed.  Those who survive the first round of the beauty contest will now get access to a lot more confidential data from Silver Fern Farms, and they will either fine tune their position or withdraw.
Silver Fern Farms has been saying that they want the process to be completed in June. That may or may not occur. However, timing is important with any new structures needing to be well in place before the start of the next season.
The options
I consider there are four options:
Option One.  The status quo will be maintained.
This is unlikely because Silver Fern Farms' bankers will not agree to this. And Silver Fern Farms  cannot operate without the support of its bankers.
Option Two.  An overseas entity will buy all of Silver Fern Farms
This is a definite possibility, with the buyer being either from China or Brazil .There is nowhere else a buyer might come from.
If this occurs, then the new buyer may choose to close down some facilities immediately, particularly some South Island sheep processing plants, and factor this into the price they are prepared to pay.  However, any buyer would have to ask itself why it would want to take on such a task of closing down plants with all of the associated environmental and logistical issues.
Alternatively, the buyer might have sufficient funds to upgrade the existing plants and then take on the other industry players, with the aim of being the last man standing. But only a buyer with huge amounts of testosterone, or a misunderstanding of the challenges, would make such a play. Accordingly, I see this as relatively low probability, although it cannot be ruled out.
Option Three.  A 'white knight' emerges
Rather than purchasing all of the company, a white knight emerges who invests at least $100 million. Given the shakiness of the current equity, any such investor would require majority ownership.  The company would then formally cancel its co-operative structure, which in any case has essentially become a legal fiction. 
In making such an investment, the white knight would need to factor in that not all suppliers will stay with the new company. North Island farmers will predominantly supply whoever is paying the most. But some South Island sheep farmers, who have a different culture in regard to co-operatives, would move to Alliance and perhaps other companies. 
On balance, I see the 'white knight' model as being of similar likelihood to Option Two. It could happen, but the weakness of this model is that most of the new capital will go straight to debt reduction. If Silver Fern Farms is going to compete long term, then it needs reinvestment capital well beyond the $100 million, in which case existing shareholders will have no more than a minimal shareholding.  A new entity may therefore prefer to get rid of them completely.
Option Four.  The Silver Fern Farms assets are spread in multiple directions
With this option, the better assets will be sold to a range of buyers and the weaker assets will then have to be written off by the remaining Silver Fern Farms shell.
There is a range of permutations within this overarching strategy. There will definitely be interest from China for the beef assets, and this could also be of interest to a Brazilian company.
Whereas new entities could look at taking on all of the beef assets and perhaps some of the sheep assets, local companies would in all likelihood be interested in taking over particular assets.
These local companies have the advantage of being able to graft any new assets onto an existing marketing structure, whereas new entities from overseas will need to set up new logistic and marketing structures. 
Companies such as ANZCO could well be interested in specific beef plants which complement their current geographical spread.  Alliance may well look at some or all of the original Richmond sheep processing plants to complement their geographic spread. And as for AFFCO, no-one but the Talley family will know what they have their eyes on.
My assumption is that all of the existing major meat companies will have entered the first round beauty contest to express interest in Silver Fern Farms. The only reason not to do so would be if the entry cost to the beauty contest has been too high.  Even if they finally make no purchase, every company would love to do due diligence on the Silver Fern Farms assets to better understand their competitor.
My assessment is that the most likely outcome will be some permutation of Option Four.
From the banks' perspective, it would be cleaner if assets are disposed of in large rather than small aggregates. However, in terms of creating a more sustainable industry, a more piecemeal outcome that gets each facility to the most appropriate long term owner would be preferable.
Depending on the specific permutations that emerge, there is likely to be a remaining shell of facilities that have no buyer, and which needs to be closed down. At that point, a liquidator will need to be called in.
Closing down meat processing facilities is an expensive business. The Government needs to take an interest in this to ensure that sufficient funds are held within the shell to undertake these operations before the banks get their share.
Natural justice says that workers' rights and redundancies need to have first call, but natural justice does not always play out.
While the Silver Fern Farms restructuring is going on, no other significant restructuring of the meat industry can or will occur. As always, all other processors will be watching their cash flows very closely to ensure they are in a survivable position going into next season.
I have previously said that whatever happens, the changes at Silver Fern Farms will be like an earthquake going through the meat industry.
Given that Silver Fern Farms is New Zealand's biggest meat company, it cannot be otherwise.
----------------------------------
Keith Woodford is Honorary Professor of Agri-Food Systems at Lincoln University. He combines this with project and consulting work in agri-food systems. He will be writing a regular column here. His archived writings are available at http://keithwoodford.wordpress.com