Environment Commissioner challenges intensive dairying due to water quality concerns; professor fears recommendations will fall on deaf ears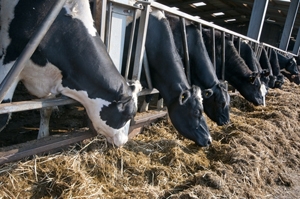 The Parliamentary Commissioner for the Environment wants the dairy industry to question its quest for higher production, to help keep our waterways clean.  
Commissioner Jan Wright has updated her 2013 report 'Water quality in New Zealand: Land use change and nutrient pollution', with new information that's since become available.
She says the conversion of sheep/beef farms to dairy farms has continued the way she had forecasted in her 2013 report, but the increase in forested land hasn't stated to occur as expected.
"This is not good news for water quality. The modelling in the 2013 report is likely to have under-predicted the nutrients that will be lost from land into water," she says.
While she admits we can't blame all our water quality woes on dairy, the 2013 report revealed a clear correlation between large-scale land use change to dairy farming and increases in the nitrogen 'stress' on waterways.
New figures collected show that between 2008 and 2012, 151,700 hectare of land that had previously been used for sheep/beef was lost. This loss was almost matched by the 157,900 hectare increase in dairy land.
Wright's 2013 report predicted a big increase in both forest and scrub land by 2020. However, between 2008 and 2012, the area of plantation forest has dropped, and the increase in scrub land has been small.
In fact; the amount of land used for forestry plantations dropped by 9,600 hectares between 2008 and 2012, while scrub land only increased by 6,600 hectares.
"The projections of land use change in the model are largely driven by forecasts of commodity prices and interest rates. The actual prices over recent years have differed somewhat from the official forecast prices used in the modelling", she says.
The biggest changes in land use between 2008 and 2012 occurred in Waikato, Canterbury, Otago and Southland.
Wright says, "In the Waikato, large areas of new dairy land have come from the felling of forest on the Volcanic Plateau. This will lead to big increases in nutrient losses into water in the upper Waikato catchment.
"Nearly 70% of the increase in dairying land has taken place in the east of the South Island – in Canterbury, Otago, and Southland."
Solutions costly  
Wright provides a quick science lesson on the problem with this scenario:
"The intensification of dairy farming – more milk from each cow and more cows on each hectare – has been enabled by using more nitrogen fertiliser, irrigation in some regions of the country, and by supplementing grass with palm kernel extract and other stock food.
"The increase in nitrogen concentrations in waterways is sometimes attributed to the rapid increase in the amount of nitrogen fertiliser used. But it is not nitrogen fertiliser per se that has caused the problem. Rather, it is what it has enabled – a longer grass growing season, and thus, more cows and more urine."
There is of course no silver bullet to reducing nitrogen pollution, while keeping farmers' bank balances healthy.
Wright says it's a matter of cutting production and implementing (often costly) farming techniques to mitigate the problem of nutrients leaking into waterways.
"Encouragingly, some new research is showing the benefit of using a combination of techniques", she says.
"On the Future farmlet in Waikato, nitrogen losses were reduced by 40 to 50% by using less nitrogen fertiliser, a lower stocking rate, with cows that excrete less nitrogen in their urine and are taken off pasture for defined periods – however, profitability fell by 5%."
Wright says, "The volatility of milk prices is leading some to question the high input model that has become increasingly prevalent on New Zealand dairy farms.
She points to a talk DairyNZ principal scientist, Dr John Roche, gave to a group of farmers, where he essentially said rising feed costs were contributing to the average dairy farmer milking a hundred more cows than a decade ago, yet making no more money.
"Dr Roche believes that the greater use of supplementary feed is undermining the resilience of the system, and that changing the model would reduce nitrate leaching", she says.
Wright ends her report saying, "high stocking rates that rely on importing feed not only lead to high nutrient losses, but also carry greater financial risk. It is encouraging to see the focus on ever-increasing production being questioned, and some win-win strategic thinking occurring."
Policy recommendations
Calling for some fairly major policy reforms to address nutrient leaching and water quality issues more broadly, Wright has made six recommendations to central and local government, in a second report she's released today, 'Managing water quality: Examining the 2014 National Policy Statement'.
She suggests:
Clarifying the requirement for councils to 'maintain or improve' water quality;
Providing guidance on freshwater management units;
Clarifying the policy around exceptions to national bottom lines;
Taking a strategic approach to implementation;
Including the Macroinvertebrate Community Index as a measure of freshwater quality; and
Including estuaries in the National Policy Statement.
Scepticism over govt action 
Massey University senior lecturer in Ecology and Zoology, Dr Mike Joy, is sceptical the government will take Wright's recommendations on board.
He says he's been suggesting similar changes for years, but his ideas have fallen on deaf ears.
Research he's done indicates you can make the same amount of money using half the number of cows.
"A few percent of the farmers that are on to this and are doing really well because they've cut right back, but the rest of the industry's still in dinosaur phase", he says.
He says that while in most types of business, you can keep increasing your production to meet the demand; it's different when you're dealing with the environment.
"In natural systems you hit a plateau, and we've got to that stage with dairy in New Zealand."
He says production's reached a plateau, while productivity in agriculture has dropped over the last 10 years, indicating we've hit that natural limit.