Low farm returns has employers reassessing the need for farm employees says John Brosnan. He explains how you can make yourself valuable in these tougher times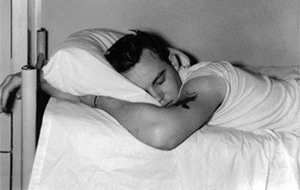 Are employees awake to farm employers wanting staff verses them actually needing staff and the implications this has on them?
We have been through the first season of low dairy payout for several years which has impacted on both the industry and associated businesses. It appears that the industry should expect low payouts again next year.
One impact of managing tighter finances is that farm owners and sharemilkers will need to examine everything that is happening on farm to see where costs can be saved. This includes staff levels. What it could come down to is that, if the farmer can do the job themselves, they will.
On a good payout, staff may have been employed to help make the employers' life a lot easier and the operation more enjoyable. Work-life balance is easier to maintain when it can be funded. On a low payout this isn't the case and so the staff employed on farm are likely to only be those essential to running the operation. This has the obvious impact of there being less jobs available in the industry – and means the best staff available will get them.
So now is the time for rural employees to look at themselves and what they can offer an employer – are they the best candidate?
If recent work history has events such as persistent lateness to work, carelessness causing damage and loss to the employer, sub-standard performance or any of the range of misconduct issues, they are not looking like an employee who adds value to the workplace. They would not be considered a leading candidate for any future role or a valued asset where they are.
Recent examples of this include the applicant who have seemed good value but referees stated: "He's good – if he can get out of bed" and the employee who broke the same piece of equipment twice within a week causing $4,000 worth of damage to the owner's equipment. Neither of these potential employees are helping their own cause because those are both examples of behaviours that employers do not want to have to deal with.
Even when times are tough employers will often look after and value good staff – because they are good staff and the employer appreciates the difference they make.
My question for employees is, with payouts staying low what are you doing to make sure you are the employee of choice?
---
John Brosnan is a business development adviser at CooperAitken Ltd, accountants in Morrinsville and Matamata. You can contact him here