Govt in talks with Landcorp about dairy conversion plans and its debt levels; English and McClay suggest Landcorp may need to sell dairy farms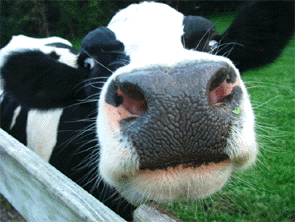 By Bernard Hickey
Prime Minister John Key, Finance Minister Bill English and State Owned Enterprises Minister Todd McClay have raised concerns about Landcorp's ability to finance dairy conversion commitments in the years ahead, given the NZ$214.5 million of bank debt it has on its books.
Landcorp has a 50 year partnership with  Wairakei Pastoral  to convert 20,000 hectares of former Fletcher Forests land into dairying for an extra 27,000 cows by 2021. The land is owned by Wairakei Pastoral, which is owned by Auckland property developers  Ross Green, Mark Wyborn and Trevor Farmer,  who bought the land from Fletcher Challenge Forests in 2003.
Landcorp signed the deal in 2004 and is due to increase its spending in the years ahead to finance the conversions, yet has also increased its bank debts to NZ$214.5 million by December 30, 2014 from NZ$149.4 million as at June 30, 2010.
SOE Minister Todd McClay said he was having an ongoing discussion with the board of Landcorp.
"I want to make sure that with changes some of the pricing around dairy and other things that it doesn't become an issue for them. Landcorp buy and sell farms all the time. It is fair to say a few years ago they purchased a lot more farms and that created some debt," McClay said.
"They are also working through some issues in as far as a contract they entered into in 2004 around land conversions which means that they will have expenditure in the next few years going forward. It's important we get the right balance. It's a sustainable business, we want to make sure the debt doesn't get ahead of them," he said.
McClay said he wasn't overly concerned about Landcorp, "but they have gone through a period where they have bought a number of farms, a significant number of farms, and they have debt on their books."
"They buy and sell farms all the time. It may be that they need to look at some of those and..." he said, without specifying possible sales.
'Noose around their necks'
Key said there was a "concern that they could get too much debt and, as we saw with Solid Energy, that became a noose around their neck."
He said ministers had been looking at Landcorp for a year or so.
"I don't think it's been so much the fall in dairy prices, I think the issue's really been around that they could see their balance sheet was growing and their debt was growing and just a general concern about what that would mean ultimately if they stress tested, but also the forward outlook for the capital that they would require," Key said.
"I know that for quite some time they have been saying to be that there are some concerns about the level of debt. It's definitely been ongoing. For quite some time they have been raising the issue. It's for the shareholding minister to address the Board about any concerns they have about the level of gearing they have. On the government's part we can see this pipeline of capital that they will require," he said.
"There's only so much debt they can actually carry and if they carry more than that it will be very problematic."
'Extra capital needed for conversions'
English said the Government was in intensive discussions with Landcorp and others SOEs.
He said Landcorp was not asking the Government for capital, but needed extra capital for its dairy conversions contract with Wairakei Pastoral.
Asked if partial privatisation was an option for raising capital, English said: "We are not really at a stage where we need to sort that through. They've got to redo their forecasts, they've got various plans. They've had an ongoing process of sales of land driven by land that's not core, farms that aren't core to their operation and also sales related to the Treaty process."
"We are not ruling anything in or anything out because we are not dealing with propositions at the moment. There's been past discussion with them, as there is with all SOEs, about their capital structure just to ensure they are sustainable. It's pretty clear in Landcorp's case that a drop in the dairy payout is going to have some impact on them so we have to wait and see what impact."
'More farm sales an option'
English would not rule out land sales by Landcorp and admitted partial privatisation had been raised as an option.
"I mean they are regularly selling off land now. Certainly our objective is a healthy, sustainable organisation. What we do know is that with a drop in the dairy payout there'll be implications of that and we'll have to see what those are," he said.
Asked if partial privatisation was considered, he said: "As an option? Yeah. I think they've probably looked at ways of raising capital related to selling their land, but not floats or big sell offs or anything like that."
"One of the options would be to sell down some farms to reduce debt," he said.
"We expect Landcorp to sustain its business. That may involve, like a whole lot of other people particularly in the dairy business, involve selling a few more farms."
'Foreign buyers may pounce'
Labour Leader Andrew Little criticised any suggestion of partial privatisation of Landcorp.
"I think we need to understand what it is that is driving the government to sell off Landcorp which has been a successful farmer. We know that Landcorp buys and sells farms, that is part of its business. But when it starts selling off large chunks out of proportion to what they have sold before, the real question is 'why are they doing that?'," Little said.
"The low New Zealand dollar makes it more attractive for overseas buyers and we need to be sure that we are not selling to overseas buyers who cannot add value to New Zealand farms," he said.