Allan Barber points out Shanghai Maling is both replacing the short-term banks, plus investing heavily long-term, both without full control or exclusivity. So what's the downside?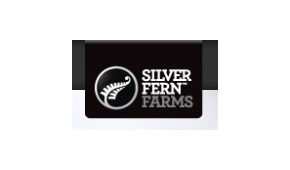 By Allan Barber*
It's taken a long time to finalise, but at last the details of Silver Fern Farms' capital raising are public knowledge.
The deal was announced to staff first thing today (Tuesday) followed by a press conference at which chairman Rob Hewitt gave a full explanation of just what has been agreed with new partner Shanghai Maling Aquarius, one of China's largest meat companies and a 58% subsidiary of government owned Bright Foods Group.
SFF has committed to gaining at least 50% shareholder approval at a special general meeting on 16th October, although this is not a legal requirement, before seeking OIO and Chinese regulatory approval. The reason for gaining approval from shareholders is, as Hewitt put it, failure to do so would risk 'waving goodbye to a lot of livestock suppliers.' It appears this might already be happening in parts of the country where other processors claim to be being asked to slaughter livestock from traditional suppliers of SFF.
There is no doubt the extended period of uncertainty surrounding the company's long term future has led to an exodus of suppliers, although other factors, such as SFF's plant closure schedule coinciding with an unusually long season, may well have contributed to this. The company has been making very positive noises about its improved profit performance this year which doesn't suggest too much market share loss.
Under the terms of the deal announced today, Shanghai Maling will inject $261 million of new equity into a partnership with Silver Fern Farms cooperative for a 50% shareholding in the business which is valued at $311 million. This is equivalent to a share value of $2.84 compared with 35 cps when trading was suspended in July. Of the new equity, $204 million will be used to pay down debt, $35 million will be applied to payment of a special dividend of 30 cps to ordinary and rebate shareholders, $5 million will redeem supplier investment shares and $17 million will be for future use.
On completion of the deal, SFF will have no debt which is essentially the outcome the company and its bankers have been striving to achieve. In Hewitt's words the newly cash rich position will turbo charge the growth strategy and enable the company to invest in its operations. It also intends to pay out 50% of the cooperative's profit in dividends.
The partnership is not just about the money, but also about aligned values with both parties convinced of the value added plate to pasture brand strategy that SFF has pursued for several years now.
Shanghai Maling owns 800 supermarkets in China as well as being part of a much larger group which SFF will be able to leverage as a key plank in its China growth strategy. There is however no exclusivity implied in the deal which means SFF can continue to service all its customers according to their ability and willingness to pay the quoted price.
There has been a great deal of farmer unrest during the long wait for an announcement, although the complicated nature of the agreement will surely explain the need for silence until the conclusion of the deal. Hewitt and other SFF directors are faced with a challenge to get out and explain the benefits of this deal to their farmer shareholders, more precisely how the cooperative structure is retained under the 50/50 partnership and how they will continue to retain ownership and control of their company.
At this early stage of trying to analyse the deal and uncover any fishhooks, it is difficult to see what the downside is for Silver Fern Farms and its stakeholders.
After all, the banks get paid out, suppliers receive competitive livestock payments and dividends, staff retain their jobs until or unless any closures occur, and the existing unprofitable and under-capitalised cooperative company receives new equity in return for half the ownership.
There will be those who lament the loss of 50% equity, but realistically Shanghai Maling has replaced the Australian owned banks and equity capital is cheaper than debt.
My question would be exactly how much does the Chinese partner get out of the deal, but the Chinese have always taken the long view.
We should take this as an indication of the long term value the overseas partner can see in the New Zealand red meat sector and be extremely pleased New Zealand will continue to own 50% of the business.
It looks like a pretty good deal to me.
---
To subscribe to our weekly Rural email, enter your email address here.
---
Farms For Sale: the most up-to-date and comprehensive listing of working farms in New Zealand, here »
---
Here are some links for updated prices for
- lamb
- beef
- deer
- wool
-----------------------------
Allan Barber is a commentator on agribusiness, especially the meat industry, and lives in the Matakana Wine Country. He is chairman of the Warkworth A&P Show Committee. You can contact him by email at allan@barberstrategic.co.nz or read his blog here ».