Allan Barber says the latest SFF results are a watershed and shows that the business is back 'under control'; and without debt, farmer shareholders may get better returns with 50% ownership than 100%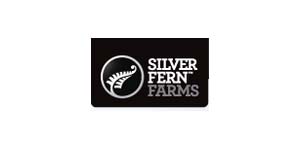 By Allan Barber*
Silver Fern Farms has confirmed what it flagged more than three months ago with the release of a dramatically improved annual result in the 2015 year.
The final result is even better than the July prediction which indicated EBITDA of $75-80 million compared with $86.9 million actually achieved.
At the time I estimated EBIT of between $45 and $50 million which has been exceeded by the final figure of $58 million, while I also estimated net profit before tax of up to $20 million. The improvement at EBITDA level over the July forecast has flowed through to the NPBT which at $27.2 million is significantly better than last year's $500,000, but the interest component of over $30 million is still a big drag on SFF's overall performance.
A study of the trend between EBIT and NPBT shows interest costs blowing out from $20.2 million in 2011 to $26.1 mln in 2012, $28.0 mln in 2013, peaking at $37.5m in 2014 before reducing to $30.8 mln in the most recent result. The year end debt of $120.9 mln is massively down on the previous three years, and also better than the 2011 debt figure of $153.2 mln.
The sooner the deal with Shanghai Maling can be consummated, the better it will be for profits and dividends paid to members of the cooperative, even if 50% is due to the joint venture partner.
The comparative table of five years financial results provides the most graphic illustration of how a reasonably well performing company in 2011 turned into a basket case over the next three years. However it is worth remembering 2011 was a bit of an aberration after a big loss in 2010. Admittedly market conditions were not particularly favourable over that period, but comparisons with the rest of the meat industry show SFF's directors and management in a particularly poor light.
It should have been recognised as a time to tighten belts and avoid extravagant investments, not spend the banks' money like kids in a candy shop. There should have been no need for the company, even before its capital raising programme, to have found itself in such straitened circumstances. No wonder the banks wanted out, but it beggars belief that they allowed the situation to develop in the first place.
There has been a lot of shareholder dissatisfaction with the SFF board's eagerness to accept the substantial injection of capital by Shanghai Maling, when there didn't appear to be the need for that amount of capital to solve the immediate banking problem. The banks got the blame for forcing the issue when there was a feeling they should have been happy to continue lending to a recapitalised company with the capacity to improve further on its current debt levels.
But realistically the banks were probably fed up with having to take so much risk in previous years financing a company with undisciplined financial management in an industry which has lurched from one downturn to another with occasional recoveries in between. Quite possibly the mainly Australian bank head offices said it was high time to reduce the risks and find a safer haven for the money.
The investment by Shanghai Maling finally gives the banks the opportunity to reduce their exposure to the meat industry, when they didn't want such a large exposure in the first place.
However SFF's announcement provides assurance the company has now got its business under control and is able to exert a beneficial influence on behalf of its shareholders. The banking syndicate has committed to provide a financial facility until Shanghai Maling is able to consummate its capital investment.
This gives SFF the necessary reassurance to continue with its strategic direction while it awaits what should be almost automatic OIO approval for the joint venture. In the unlikely event of a rejection, there would no doubt be some happy shareholders, but it would be a highly unwelcome outcome in more ways than one. From a meat industry perspective, there would be something of a crisis of confidence when the industry appears to be getting itself on track towards a more stable future. From an overseas investment perspective it would destroy any Chinese or foreign investor confidence in applying to buy New Zealand agricultural assets.
In more ways than one, this is a watershed for New Zealand agriculture.
---
To subscribe to our weekly Rural email, enter your email address here.
---
Farms For Sale: the most up-to-date and comprehensive listing of working farms in New Zealand, here »
---
Here are some links for updated prices for
- lamb
- beef
- deer
- wool
---
Allan Barber is a commentator on agribusiness, especially the meat industry, and lives in the Matakana Wine Country. He is chairman of the Warkworth A&P Show Committee. You can contact him by email at allan@barberstrategic.co.nz or read his blog here ».