Keith Woodford says that 'NZ Inc food baskets from down under' are the multi-billion dollar opportunity for us in China. He calls for a comprehensive public/private partnership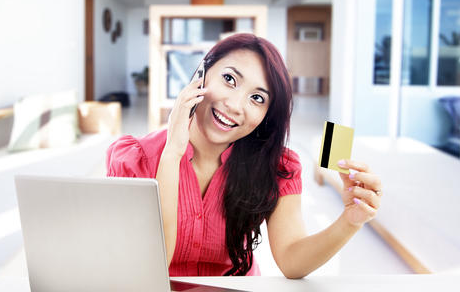 By Keith Woodford*

On Monday 9 November I spoke at the China Business Summit.   Held in Auckland, it was attended by more than 250 New Zealand and Chinese business people, plus some government officials.
I was part of a session titled 'Maximising our position in China's global supply chains: where are the opportunities'.  The session was chaired by David Green, Managing Director of ANZ Institutional. The other panel members were Dean Hamilton, CEO of Silver Fern Farms, and Chris Hopkins, CEO of Scott Technology. We each gave an opening address followed by questions.
My opening address 'as planned' is below. I say 'as planned' because in reality I ad-libbed it rather than reading it. But the message remained the same.
I first went to China in 1973 as a young man, with training in science and economics.   It was a life changing experience.
One of the key things I learned, and am still learning, is that New Zealand-based experiences are not a good grounding on which to assess Chinese situations. In China, we are all learners. Anyone who claims to be an expert is a fraud.
One of the greatest challenges I have had over the last ten years, when travelling in China with Western newcomers, is to communicate to those newcomers that the China they were seeing before them was only the China of that day.  Not recognising the full extent of ongoing change has been one of the key causes of failures for some New Zealand businesses in China.
Most people going to China do not understand that there are many 'Chinas'. The West is different to the East, and the North is different to the South. The 'Chinas' of Beijing, Shanghai and Guangzhou are very different 'Chinas' to those of Yunnan, or Sichuan or Qinghai.
I regard myself as fortunate that I have experienced many of these 'Chinas', but after 42 years I still experience something new each time I am there.
Chinese consumers have different behaviours than Western consumers. Mis-understand that at your peril!
Trying to get access into Chinese supermarkets without a very strong Chinese partner is not going to work. Inevitably, that partner will be the one to capture most of the benefits (and do so for him or herself). This is because it is that partner who is making the difference and holds the power.
The biggest challenge for most NZ firms going to China is that they lack sufficient scale. We have one large food company. Everyone else is small by world standards. The only way around that is to work together within a 'NZ Inc' framework.
The notion that a product coming from New Zealand can sell itself on the basis of its origin alone is false. It is just the start.
The way forward for NZ agri-food in China is through integrated online marketing of products through a dedicated NZ agri-food portal. This can link into one or all of the large Chinese consumer online portals.
Chinese consumers have to be able to go to one online site and buy all of their guaranteed 'food from down under' from that site. It all goes into one online cart and is delivered to their home within 24 hours.
The future of food purchasing in Chinese cities is clearly through online sales direct to consumers. China is different to New Zealand!
Many NZ firms claim that they 'get the online thing'. But most of them don't. As a result, they will get lost in the online jungle.
The key purchasing demographic is the same demographic group that travels to NZ for tourism. Currently this key demographic is about 26 million people, of whom about 90 percent live in the greater Beijing, Shanghai or Pearl Delta regions.  But that is the China of today. In five years time the numbers and locations will have greatly expanded.
Social media are fundamental to communication within the key demographic group. The tourism and food industries should be working together.
Getting the 'NZ Inc food baskets from down under' under way would ideally be facilitated by Government and would involve a Government/private partnership. The rationale for such an approach is that setting up the logistics, the management, and the product integrity systems is a big task.  There has to be a warehouse and inventory management system in each of the major Chinese cities that the project plans to service. 
'NZ Inc food baskets from down under' is the multi-billion dollar opportunity. And those multi-billion dollars are for each and every year.
The alternative to a comprehensive Government/private partnership is for groups from within industry to grow organically, and we are seeing some elements of that now. This might have to be the fall back approach, but let us be very clear, what is currently happening is only  a pale shadow of what could otherwise be achieved.
Perhaps we can use this conference as a call to action. We do have to move from talk to walk. My own role, as an industry 'prac-ademic', is essentially facilitative. Can New Zealand firms work much closer together to get our wonderful NZ products to Chinese consumers?
----------------------------------
Keith Woodford is Honorary Professor of Agri-Food Systems at Lincoln University. He combines this with project and consulting work in agri-food systems. His archived writings are available at http://keithwoodford.wordpress.com