State owned farming business Landcorp downgrades annual result forecast after slipping to $8.9 mln operating loss in December half-year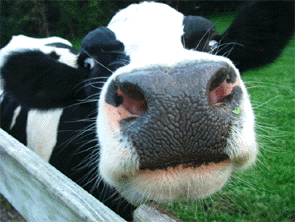 State-owned Landcorp Farming's now forecasting an operating loss of between $8 million and $12 million in the year to June after slipping to a net operating loss of $8.9 million for the December half-year.
The loss compared with a $1 million profit in the corresponding period last year.
Landcorp's half year revenues were $108.8 million (down from $115.1 million), due predominantly to a 22% cent contraction in milk revenue in the corresponding period.
The company said its participation in the Fonterra Guaranteed Milk Price (GMP) scheme had reduced the revenue impact of lower milk prices .
"Lower milk revenue has also been partially offset by continuing strong performance in our red meat business," the company said.
For the June 2015 year Landcorp's annual operating profits plunged over 83.5% to $4.9 million in the face of sharply declining milk prices and lower returns on lamb. No dividend was paid.
In its Statement of Corporate Intent (SCI) for this year, Landcorp forecasted a net operating loss of $9.6 million. However, in December the company updated this and said it expected an operating loss of just between $1 million and $6 million, following the then upward revision in Fonterra's forecast milk payment to $4.60 per kg of milk solids. More recently, however, Fonterra's lowered that forecast to $4.15 and many economists doubt it will even make that.
Landcorp said its new expectation of a net operating loss of between $8 million and $12 million largely reflects the recent downward revisions to forecast milk payments for the rest of the season.
"This forecast assumes there will be no adverse weather conditions; no deterioration in foreign exchange rates; and that current market prices hold through the season."
The company has been reducing the size of its dairy herd and milk volumes, considering other uses for the Wairakei Estate land it leases north of Taupo and which it has been converting to dairy from forestry, using technology to cut costs, and exiting its sharemilking contract with Chinese partner Shanghai Pengxin to focus on developing higher value products.