Allan Barber argues we need to be much more savvy with how we restructure our meat industry enterprises. Offshore investment that links us to large consumer markets is crucial to prosper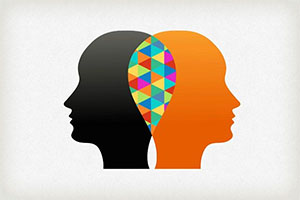 By Allan Barber*
One of life's oldest and truest adages is to stop beating your head against a brick wall. It's futile, painful and ultimately self-destructive for an individual or organisation to keep chasing an impossible goal.
This is the point MIE has reached with the rejection of its remits to the B+LNZ annual meeting, with more than 75% of voting farmers who voted rejecting the remits.
As chairman James Parsons said last week, the 15.64% of 17,000 voters on B+LNZ's roll that actually voted was historically consistent with other turnouts and there was no reason to doubt its accuracy in representing the views of all farmers. In Parsons' words "It's now time as a sector that we pull together and focus on what we can agree on rather than the things we disagree on. Lamb returns are unsatisfactory and we need to focus collectively on putting things in place that we can agree on and that will future-proof our sector for not only ourselves but also the next generation of farmers."
"My call to MIE and all farmers is to respect that democracy has had its say and now get behind your elected directors and share your ideas constructively with us as we pull together for a better sheep and beef sector that we are proud of."
"The sheep and beef sector has big opportunities ahead that we can still seize, regardless of structural reform. They will only be grasped if we focus on areas of agreement, instead of arguing about our differences."
B+LNZ has supported MIE to the tune of just under $300,000, providing initial funds of $40,000 for the initial awareness meetings which were very successful in gaining publicity and indications of support, $20,000 for development of a business plan and funding application and the balance for the Pathways to Long Term Sustainability report.
Realistically, without a strong probability of success, this level of support was as much as could have reasonably been expected. MIE's current chairman Dave McGaveston made some fairly uncomplimentary remarks about B+LNZ's hesitancy to provide more levy payer funds, suggesting it had a legal and fiduciary obligation to do so. Quite rightly the body which represents all, not just a few, sheep and beef levy payers decided it needed a mandate before pouring any more money down what appeared to be an increasingly large drain.
MIE has fought a good fight with limited financial resources and a lot of hard work by a small group of committed farmers who genuinely believe in the importance of farmer ownership of the meat industry.
Readers who have followed my commentary for the last couple of years will be aware of my scepticism about the prospects of MIE's success or even the validity of the cause they have been fighting for. But I never doubted the sincerity of their belief and at all times I respected their right to their opinion, whether or not I agreed with it.
But as Parsons said, the voters have had their say and it's time to move on and strive cooperatively for the big opportunities open to the sheep and beef sector. Defining exactly what these are and how to grasp them is where it gets very hard, because, as Fonterra has demonstrated, New Zealand generally competes in global commodity markets, not in the more profitable branded consumer goods space.
Some industry commentators as well as an apparent minority of farmers lament the sale of processing operations to overseas buyers because of the loss of control over our productive economy. They may well be correct, but so far I have seen no evidence of local investors being willing to put up the money to stop this happening.
It was naïve to expect Silver Fern Farms to reject Shanghai Maling's offer for a 50% stake in case an alternative local deal offering less than half the amount could be confirmed. At about the same time Scott Technology, a truly added value company, accepted an admittedly much smaller offer for a majority share from Brazilian meat giant JBS which has just received OIO approval.
In contrast to the wailing and gnashing of teeth that welcomed SFF's deal with Shanghai Maling, I have heard no objections to JBS's investment in one of New Zealand's best meat industry technology companies. The existing shareholder base was unwilling to provide more capital and voted overwhelmingly in favour of the deal which will see the introduction of $41 million of new capital. A further advantage will be the opportunity for Scott to increase its pace of development in addition to becoming part of an international meat business.
Although there are undoubtedly differences between these two investments in Dunedin based companies, they seem to me to be very similar in principle. There is an argument it is less desirable for Scott, an internationally competitive technology company, to be majority overseas owned than a 50% share of SFF which has high debt, unpredictable profitability and depends on local farmers for its throughput.
I have previously argued New Zealand's agricultural export businesses need international partnerships to be able to gain access to added value opportunities because of the small size of our domestic market and the amount of capital needed to be successful overseas. Rather than fearing overseas investment, I believe companies should take a leaf from Scott Technology's book, decide what percentage they are willing to sell and actively seek overseas investors that meet their partnership criteria.
Parsons suggested MIE might still have a role to play in the sheep and beef sector, but I'm not sure the remaining members will have any appetite or ability to keep going without an achievable goal in view. It's time to step back and commit to the general effort.
---
To subscribe to our weekly Rural email, enter your email address here.
---
Farms For Sale: the most up-to-date and comprehensive listing of working farms in New Zealand, here »
---
Here are some links for updated prices for
- lamb
- beef
- deer
- wool
---
*Allan Barber is a commentator on agribusiness, especially the meat industry, and lives in the Matakana Wine Country. He is chairman of the Warkworth A&P Show Committee. You can contact him by email at allan@barberstrategic.co.nz or read his blog here ». This article first appeared in Farmers Weekly and is here with permission.