The Weekly Dairy Report: Winter arrives to take stock, rebuild condition on the cows and lift pasture covers, and prepare for another tough season financially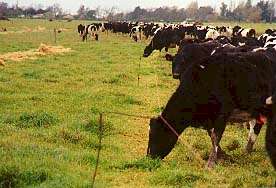 Heavy frosts but clear days have followed the rains, but hydrologists warn that further moisture will be needed to lift the aquifer storage.
The past weeks rains has disappeared into the dry sub soils and those with wells will be looking for more to lift the low levels before next year.
Gypsy day came and went with very little fuss, as fewer transactions saw many staying put, and hunkering down in these difficult times.
Cows have now transitioned onto their winter brassicas of fodder beet and kale (sold for 20-23c/kg dm) as they rebuild body condition for calving with targets of 5 for m/a cows and 5.5 for younger animals.
Those wintering at home will have to grapple with the compomise of rebuilding BCS and achieving 2000kg DM pasture volumes at calving, often in conflict when tight cashflows and poor weather are involved.
Demand has been strong for grazing, but at these low rates some graziers will be looking at other options next year to achieve a better return.
New bobby calf rules are to be enacted this spring, and all in the sector will need to be acutely aware that public eyes will be watching how the industry is performing in this sensitive area, after last years disgraceful expose.
The latest milk auction lifted by 3.4% to now show five rises in the last seven, but disappointedly whole milk powder prices fell by 1.7%, and reinforces the sentiment that the recovery will be long and slow.
Synlait have posted next years prediction at $4.50/kg ms, but fallen in line with the other main players by reducing this years payout to $3.90, and like the others, promise to bring the payment forward to help the tight spring cashflow of suppliers.
The milk futures contracts have started quietly with sales low for this year, but mid $5's for next, and offer another opportunity for farmers to secure milk price certainty in the future.
Farm input costs fell by 2.9% in 2015/16, (the largest fall since 2000) and were lead by interest rates and fuel, as the income needed to break even fell to $5.25/kg ms.
Sharemilkers are feeling the heat first in this downturn, but stock agents still report satisfactory sale throughput, even at these low levels.
Dairy debt is now calculated at $40 billion or $2/kg ms with a small percentage holding the biggest share, and analysts note that if interest rates rises, a 1% lift will increase the debt by .22c/kg ms.
A Federated Farmers survey showed about 80% of the farmers were satisfied how the banks were handling the present situation, and the support they have been given.