The Weekly Dairy Report: Snow and cold wet conditions make early spring difficult but the milk market has turned for the better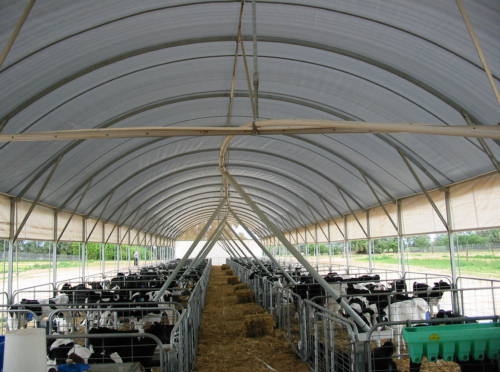 August starts with a blast of snow and heavy frosts, reminding farmers that winter conditions are not finished yet.
Some dairy farms in the Taupo Napier hill areas have been severely hit with snow, but reports show that all farms now have portable electricity and are able to milk cows but some dumping of milk did occur.
Calving has now commenced in the south and with good forecasting most farmers were well prepared with feed, shelter and supplementary feed to compensate for the cold.
Rain totals in Canterbury were variable and nowhere near enough to reverse the dire predictions for the provinces groundwater supplies.
Many springs and streams have dried up and authorities are suggesting little surface water irrigation will be allowed this year, and groundwater wells could be unreliable unless it is a very wet spring and summer.
The rest of the country has suffered from wet conditions and careful grass management is needed to ensure pugging does not affect future grass production.
Saleyards report strong demand for bobby calves especially if they have some beef genes, as shortages of store stock have narrowed the options for traders.
Fonterra have made changes to the milk price manual that will add 4-5c/kg ms to the milk price, but analysts predict that farmers may have to wait until 2018 until profits return to their sector.
The latest milk auction returned prices that were a high for 2016 with a 6.6% rise, and whole milk powders lifted nearly 10%, and pleasingly there was no negative reaction to the currency.
This lift followed a rise from the dairy milk futures marke,t and further trades this week indicate more rises coul;d be due at the auction next week.
Analysts now report that the slowing of milk production is influencing customers decisions, and Fonterra's large volumes of spring dairy products will be looking for higher prices so the payout can lift.
Dairy NZ reports farmers have made good progress reducing their costs, with farm working expenses now averaging $3.55, and as a result the breakeven figure has lowered to $5.05/kg ms.
Cull replacement heifers are still being traded at the saleyards as farmers look for cashflow, and a shipment of in calf export heifers are loaded for China at the port of Timaru.
New leadership is being looked for at Tatua as their Chief Executive is standing down after 9 years at the helm,  leaving the company in great shape and they should have no trouble attracting a new CEO for the future.