The Weekly Dairy Report: Positive news abounds, with rising payout predictions, lifting auction prices and good early spring milk flows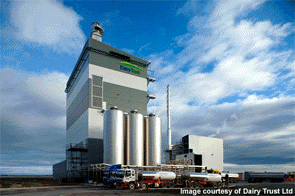 North west rain in the foothills last week brought moisture relief to parts of Canterbury, but the drying winds again accentuated the dry for the lowland pastures.
Irrigators have started on the drier soils and warm temperatures should ensure strong responses to urea applications.
Most of NZ is enjoying good pasture covers and plentiful rain and milk flows are building as the end of calving nears, with the next focus being mating.
There is some evidence of surplus winter feed crops in southern provinces, as the mild winter gave excellent utilization, and some crops yielded better than expected.
Soil conditions are good for cultivation and next year's crops should be ready to sow on time next month.
Fodder beet yields have been disappointing adding to it's high cost per kg dm, and some are returning to kale for it's reliability and lower cost.
Oceania milk prices have lifted with the auction and butter prices are back to an 18 month high, and reinforce hopes that a price turn around is in progress.
And today further indications of better times ahead, with Fonterra's surprise announcement of a 50c lift in this years payout, to now sit at $5.25 plus the 0.50-0.60c divedend forecast.
This total figure is now well ahead of the trimmed down break even level, and should create an opportunity for many dairy farmers to start paying down the high levels of debt.
After receiving much scorn about an early $6 forecast, ASB's analysts prediction now look realistic on the back of the Fonterra lift, and further consolidation at last nights auction.
The dairytrade platform result lifted by 1.7% for the basket of commodities, but did disapointedly ease for whole milk powder, although analysts heralded the small upward incline to be more sustainable than the recent sudden large lifts.
Chinese buyers were dominant in the purchases and that market again proves pivotal in NZ's agricultural success.
Optimism has now turned to tomorrows annual results from Fonterra and many analysts expect a further final lift for last year to be reported.
Synlait also reported a large increase in profit to $34 million as their canned infant milk powder and growth in cream and powder volumes raised returns.
They lifted last years payout to $4.02/kg ms and also announced a $300 million capital investment programme that will be partly funded by raising another $98 million of shares.
Reports from China suggest hot dry weather has lowered their domestic milk production, and if NZ exports can secure this shortfall, the price improvements could be maintained.
Fonterra continue to invest heavily in China and has just opened a dairy hub that has the potential to run 30,000 cows, of which half will be milked.
Bank lending to dairy has topped $40 billion and is now 66% of total rural lending, and continues to be the biggest challenge facing the sector.
Agents report good returns are being achieved for white faced bobby calves, as vendors are receiving $100-$280 per head dependent on quality and amount of beef genes.