Allan Barber finds the Kiwi way toward higher farmer incomes ignores what has worked in other countries, locking us out of hugely successful alliances and profit models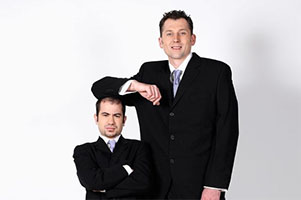 By Allan Barber*
At the risk of flogging a dead horse, I think it's worth looking at the New Zealand red meat sector in the context of the global industry when trying to analyse whether it could or should be doing better than it is.
Nobody disputes the poor financial performance of producers, processors and exporters over many years, whether measured by absolute profitability or return on capital employed. The big questions are why, how does it compare with other countries' meat industries and what if anything can be done to improve the situation?
There have been many reports on the meat industry since the 1980s, most recently MIE's Pathway to Sustainability, Westpac's Industry Insights - Meat and Wool and KPMG's Agribusiness Agenda. All of these agree on some main facts – there is excess processing capacity which inevitably leads to procurement competition, value added products are essential to improving farmer returns, exporters are guilty of underselling, and there is too much inefficiency in the industry's structure, notably third party agents, processing capacity and transport costs.
The suggested solutions – company mergers and capacity rationalisation, contracted livestock supply, more focus on high quality red meat for the world's richest consumers, increased farm size, higher productivity, greater market differentiation, more value from co-products, adoption of technology – have all been tried with more or less success. But one fact is undeniable: none of these has yet succeeded in achieving a permanent increase in farmers' incomes or industry returns.
MIE's Pathways report made the mistake of thinking the industry's woes could be solved by capacity removal and a change of ownership structure, while the recommendations in Westpac's Insights document will not result in the sea change needed to move on from the present unsatisfactory situation. KPMG's 2016 Agenda points to three alternative scenarios, two of which imply a significant willingness to innovate, whereas the other scenario would involve a continuation of the status quo, consigning the sector permanently to being a provider of commodities.
A comparison with the financial performance of meat companies around the world, admittedly not in any depth and only for the 2015 year, confirms the obvious – New Zealand's are very small in global terms. Another observation concerns their profitability which is right at the bottom of international returns.
At the top of the list for revenue sits the Cargill Group with turnover of US$120 billion, while Brazilian owned JBS has revenue of US$47.5 billion which compares with Silver Fern Farms at US$1.54 billion. BRF, another Brazilian food company, with 41 beef processing plants, 16 dairy processing plants and other food interests, turned over US$9.4 billion on which it made a profit of more than 9%. US food company Hormel Foods had nearly the same revenue on which it made 7.8% profit in 2015, increasing sales revenue in 2016 by 2.7% and profit by 30% to nearly US$900 million. In stark comparison SFF made a profit of $24.9 million and Alliance $7.9 million.
These figures indicate New Zealand meat processors have the wrong business model to be successful globally. The fact remains the livestock must be processed before it can be turned into higher value end products, but a cursory analysis of overseas companies suggests primary processing is not where the profits are made. In New Zealand companies tend to attempt the impossible by putting the majority of their capital into slaughter, cutting and boning capacity and paying their suppliers as much or as little as necessary to procure the livestock. Then they invest as much as they can afford in selling their output and, if there is enough left over, they put it into new technology, plant upgrades and, as a last resort, added value products before taking a small profit.
The Australian Agricultural Company is a vertically integrated cattle business from pasture to plate which has been in business since 1824, but in recent years has completely redirected its focus from live exports to branded beef based on better genetics and a new processing facility, notably Wagyu production for Japan. Although not directly comparable with Landcorp, AACo appears to have a much more single-minded focus on doing one thing well, whereas its New Zealand counterpart has been busy reducing its exposure to sheep and beef before the collapse in dairy prices. It has recently discovered the attractions of dairy sheep and branded products, but progress here will not be as fast as it would like and future profits will be disappointing.
As the largest agricultural producer and food exporter, Fonterra illustrates what is wrong with New Zealand's business model. Our agricultural sector is dominated by farmers who are good at running their own businesses behind the farm gate and not unnaturally want to be paid the maximum for their production. In Fonterra's case the dairy farmers are also determined to retain total ownership and control which is absolutely their right, but will never result in the creation of a world class added value food producer.
There's a chance SFF will become part of a world class food group with Shanghai Maling's investment, but other than that I fear the New Zealand meat industry in particular and agricultural sector in general will never have sufficient scale or ambition to move away from its commodity focus.
---
To subscribe to our weekly Rural email, enter your email address here.
---
Farms For Sale: the most up-to-date and comprehensive listing of working farms in New Zealand, here »
---
Here are some links for updated prices for
- lamb
- beef
- deer
- wool
---
*Allan Barber is a commentator on agribusiness, especially the meat industry, and lives in the Matakana Wine Country. He is chairman of the Warkworth A&P Show Committee. You can contact him by email at allan@barberstrategic.co.nz or read his blog here ». This article was first published in Farmers Weekly. It is here with permission.