Rabobank says as China's consumer incomes move up, they will trade up to value-added products and be willing to pay more for food they consider to be natural, high-quality, and safe. But NZ's rivals will be there too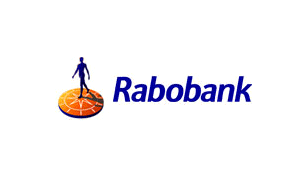 Content supplied by Rabobank
The New Zealand red meat sector must focus on creating greater value from its exports into China, as the rate of import growth slows in this major export market, according to new research from Rabobank.
In its recently-released report, China's Animal Protein Outlook to 2020, the specialist global agribusiness bank says while Chinese imports of sheepmeat and beef will continue to grow out to at least 2020, the rate of growth will not be as rapid as it has been in the past.
In addition, says Rabobank animal proteins analyst Blake Holgate, as China has continued to open its market to New Zealand's competitors in recent years, the NZ red meat sector no longer enjoys the same unique competitive advantage it had when it was the first developed country to enter into a free trade agreement with China in 2008.
These factors mean New Zealand's red meat sector must work to differentiate its offering in the Chinese market to capture greater value for its product, while also continuing to pursue export volume growth, he says.
"New Zealand now has an opportunity to take advantage of changing consumer and distribution trends in China and redefine its competitive advantage," Mr Holgate says.
"Promoting the attributes that the Chinese associate with New Zealand food – including high-quality, safe and produced in a natural 'clean and green' environment – will increasingly provide opportunities for increasing export returns. This will be both through growing value and increasing volume."
Mr Holgate says while the rate of import growth for sheepmeat and beef in China will slow, it is still expected to be significant in absolute terms, with a forecast 800,000 tonne growth in beef and 50,000 tonne growth in sheepmeat import demand for China out to 2020.
"And this is encouraging for New Zealand, given that China is the country's largest export market for sheepmeat and second largest for beef," he says.
Competition
But while the size of China's sheepmeat and beef important market is still growing, so too is New Zealand's competition in the market.
"Brazil and Australia are the dominant exporters of beef into China, with 30 per cent and 19 per cent market share, respectively, in 2016. Despite Australia being the only other major exporter of sheepmeat into China, New Zealand must also compete with China's domestic sheepmeat production, which is capable of increasing production to largely meet domestic demand should high import prices incentivise it to do so," Mr Holgate says.
"This increased competition means market access alone may well no longer be enough to deliver the consistent growth in export returns that the New Zealand sheepmeat and beef industries seek from China."
Unlocking value
However, he says, targeting Chinese consumers using tailored products will be the key to unlocking further value.
"As consumers move up the income classes, they tend to trade up to value-added products and are willing to pay more for food they consider to be natural, high-quality, and safe," Mr Holgate says.
"Leveraging the qualities that distinguish New Zealand exports from those of its competitors will increasingly create opportunities to extract more value from sheepmeat and beef that New Zealand exports to China."
That said, the pursuit of a value strategy should not be done at the expense of growth.
"In a market where per capita consumption is still low and price sensitivity remains, it is important that value growth does not come at the expense of volume," Mr Holgate says.
Accessing new distribution channels, particularly e-commerce and the food service industry, should be another area of focus for the New Zealand meat industry in order to maximise export returns.
"E-commerce is the fastest growing retail channel in China, with online sales growth forecast to increase by 20 per cent out to 2020, compared to just six per cent for traditional retail," Mr Holgate says.
"Accessing these new distribution channels is important if New Zealand wants to reach China's medium and high income consumers. Recent investment by Chinese companies in New Zealand's industry should provide increased access to these distribution channels, and create the opportunity for New Zealand sheepmeat and beef industries to gain an important advantage over competitors if it can establish sustainable supply chains into China."