The Weekly Dairy Report: Very wet condition for some regions in the North Island could limit autumn milk flows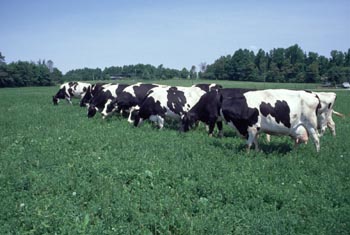 Another cyclone soaked most of the country, and this follow up rain was welcome in the drought area of North Canterbury where farmers are starting to believe the 3 year dry period may be over.
Pasture and winter crops have responded quickly, but a period of sunshine is needed before temperatures cool for winter.
In the very wet and flooded areas of the North Island some tough decisions associated  with management have had to be made, and some have dried off and sent cows to grazing to allow repair of pastures and infrastructure.
Cull cows are now being sold in numbers at the saleyards and to the works, and processors are adjusting manufacturing schedules downwards as they look to regain profits after much of the season has been procurement driven.
In a volatile milk market, last week's very wet conditions raised fears of a production slump, and dairy futures trading reached record levels.
This bodes well for a positive global dairy auction this week, as the trading event reached a $20 billion historical milestone of cumulative trading of dairy products.
And so it proved overnight, with another solid rise for the third auction in a row, as the basket of milk commodities rose 3.1%, and importantly whole milk powder was within a whisker of US$3000/tonne.
Rabobank was positive about next years prospects, citing slow global production and strong Chinese imports for their $6.25/kg ms forecast for the 2017/18 year.
Fonterra reported their Australian arm is now contributing positively to the overall result, after many years of poor returns had disappointed shareholders.
The Sunday TV programme on dairying drew an irate rural response for its unbalanced portrayal of the industry in general, and an unrealistic solution with the alternative system chosen.
However even though the urban response was muted, the importance of selling the true dairy story was highlighted if the sector wants to maintain its No 1 ranking in NZ agriculture.