The Weekly Dairy Report: Another positive auction and forecast for next year sets up the sector for a profitable period ahead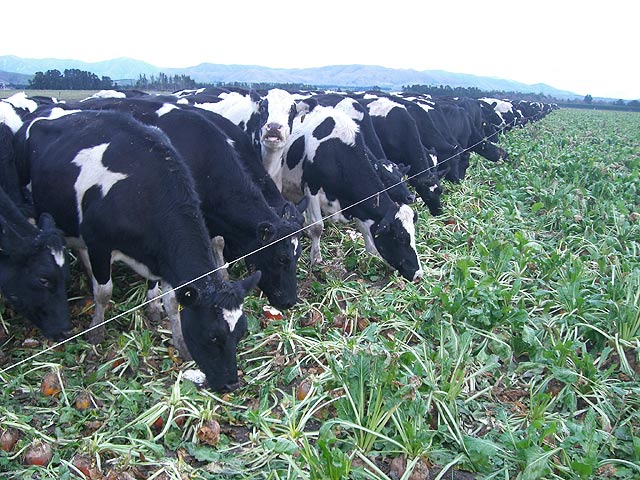 Another fine autumn week was finished with a wintery blast and a reminder on the hills of the approach to winter.
Pasture covers and winter crop volumes are all on target for the impending dryoff as more poor producing cows are being culled early.
May dryoff decisions are dependent on BCS and feed as managers look for extra production to create the "cream" for the season.
Some regions are reporting empty rates that are 4% higher than the norm at around 16% and this will be a extra big cost for some as they look to maintain stocking levels.
The early use of fodder beet in the autumn is now being used by some innovative managers to maintain milk yields late, and allow early transition to this crop, before the dryoff race begins to return cows BCS to pre calving targets.
Positive market news continues, as Open Country Dairy predicts a new season forecast between $6.25-$6.55, and A2 milk reports a 49% revenue gain on the back of strong infant formula sales.
A new flavoured milk powder product is added to the list now being sold via the global dairy trade auction as this selling system reflects the diversified number of dairy products sold.
Fonterra has held its volumes at this week's event stable, but futures trading seems to suggest an upward price lift could be possible for milk powders.
And mostly that is what happened, with the basket of milk commodities lifting by 3.6% overnight. All products offered realised significant price rises, except skim milk powder (down to $US1982) as large European stocks continue to overhang that market.
Best of all for NZ suppliers was the whole milk powder price, which at $US3233/tonne was back to the levels last seen early in the new year, and well above the level needed for farm price sustainability.
Oceania dairy prices for the four main commodities have settled into a very tight range, and back up the firming trends seen recently at auction.
More talk this week from Government and industry officials seems to point to a view that further expansion by the sector would not be wise, and the future should focus on adding extra value and improving the environmental footprint of dairy.